"I knew I wanted to go to college, and TCU in particular was always special to me," said Alicia Harris Clark '64. Clark and her husband, Dr. Everett Glenn Clark '65, began the family line of several proceeding generations of Horned Frogs – many of which have or will work in dentistry. Four consecutive generations of Clarks have studied at the university, and eventually Glenn and son Dr. Brian Clark '92 broadened their legacy to TCU by establishing the Clark Family Endowed Pre-Health Scholarship fund in 2017.
The Clark's generosity enables the Pre-Health Professions Institute to award selected pre-health students with scholarship support based on academic merit or financial aid needs.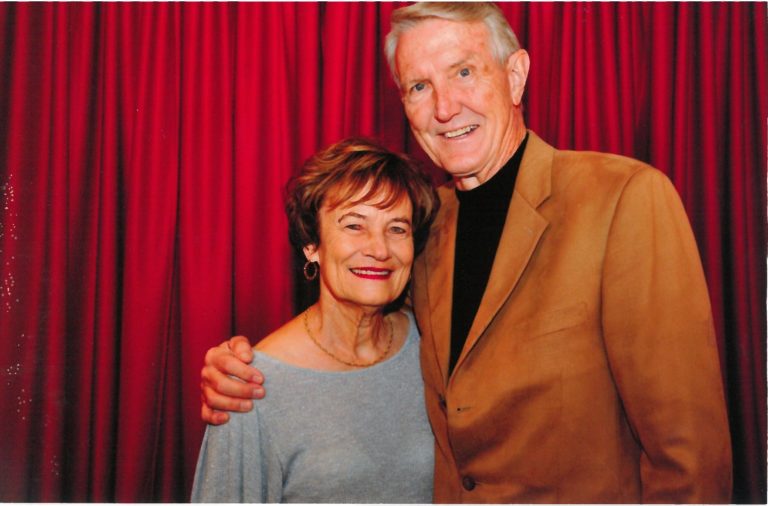 Alicia said, "TCU has always been an important part of my family's life – my great-grandfather, Dr. Charles Harris '48 (honorary LL.D. (Doctor of Laws)), was instrumental in securing the Mary Couts Burnett Trust for TCU, which helped build the library. He was Mrs. Burnett's personal physician."
Dr. Charles Harris later founded and endowed TCU's Harris College of Nursing & Health Sciences. Alicia and Brian's father, Dr. Charles Harris II, served on the Board of Directors (now called the Board of Visitors) for the Harris College of Nursing and was the infirmary doctor until he passed away in 1959. Their mother, Elvira Hernandez Harris Rogers, was an associate professor in the Department of Spanish for 20 years.
"To our family, TCU is like family – it means pride, loyalty, memories, acknowledgment and future," said Alicia. "Our family has been very blessed by the university, which is why we are passionate about helping other students at TCU through funding scholarships."
"Giving back to TCU is important to me because it gave me the opportunity to have the wonderful career that I have now," Brian said. "I felt prepared for dental school and was able to be successful as a dentist and business owner because of the science and business courses that I took here. I hope that future pre-health students can see the power of giving back and know that there are people out there supporting them. The pre-health track is a long, difficult road and I'm glad to offer support however I can."
This new scholarship award began with the start of the 2018-19 academic year.
"The Clark Family Endowed Pre-Health Scholarship will make attending TCU more affordable for deserving pre-health students," said Matt Chumchal, director of the Pre-Health Professions Institute. "Generations of TCU pre-health students will be positively impacted by this generous gift."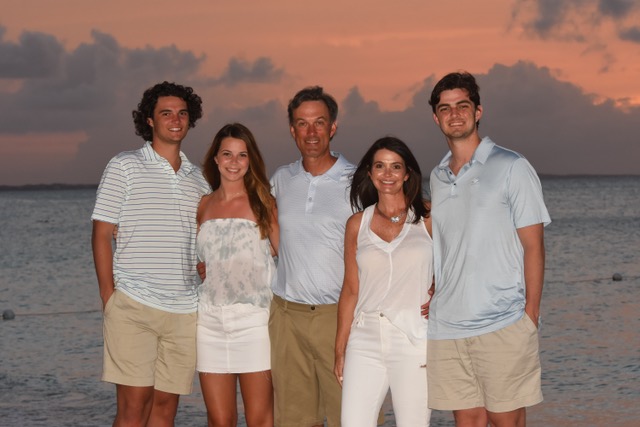 Some of the youngest of the Clark family members are currently fourth-generation undergraduate TCU students. Senior chemistry major and biology minor Brian R. Clark Jr., and sophomore neuroscience major Charlie Clark are both pursuing pre-dental studies through the pre-health track.
Brian said, "It's really special that I get to see my two sons at TCU now, and I'm so thankful that they get to have the kind of experiences that so many of the generations in my family got to experience." Brian's sister, Stephanie Clark Maglisceau '93 and husband Tom Maglisceau '91 '93, attended TCU as well.
"We are very thankful to the Clark family and their generous support of pre-health students," said Dean Phil Hartman. "The Clarks have a long history with TCU, and we are honored they have dedicated this fund to increase opportunities for exemplary pre-health students to study at TCU."