Main Content
Peer Mentoring Program
The College of Science and Engineering recruits students from each discipline to serve as an additional resource of support and guidance for students navigating through college. Peer Mentors will provide a connection with prospective, first-year, returning, transferring, and underrepresented students in their transition to the TCU community by providing resources to increase their success and engagement with the University. Peer mentors possess good communication skills, a positive outlook, patience, and the ability to work independently. Mentors are provided with training to prepare them to be a credible resource for mentees regarding general college information and support services. Mentors direct students to the appropriate services such as advising in proactive rather than reactive ways. Most importantly, mentors are friendly faces for students so they begin to develop a sense of belonging in the College of Science and Engineering.
Peer Mentoring Program Benefits
Building a collaborative community between student's faculty, staff, and administration.
A chance to expand mentorship to all students in the college
Provides a sense of belonging to students who are taking rigorous courses within the college
Empowering students to own their college journey and access resources
Providing an additional and consistent support service for faculty and staff to refer students.
Providing a unique and effective leadership and professional development opportunities to mentors.
Mentors providing the college a trusted and honest group of students to serve as a focus group for new and current programs and services.
Peer Mentoring Leadership Team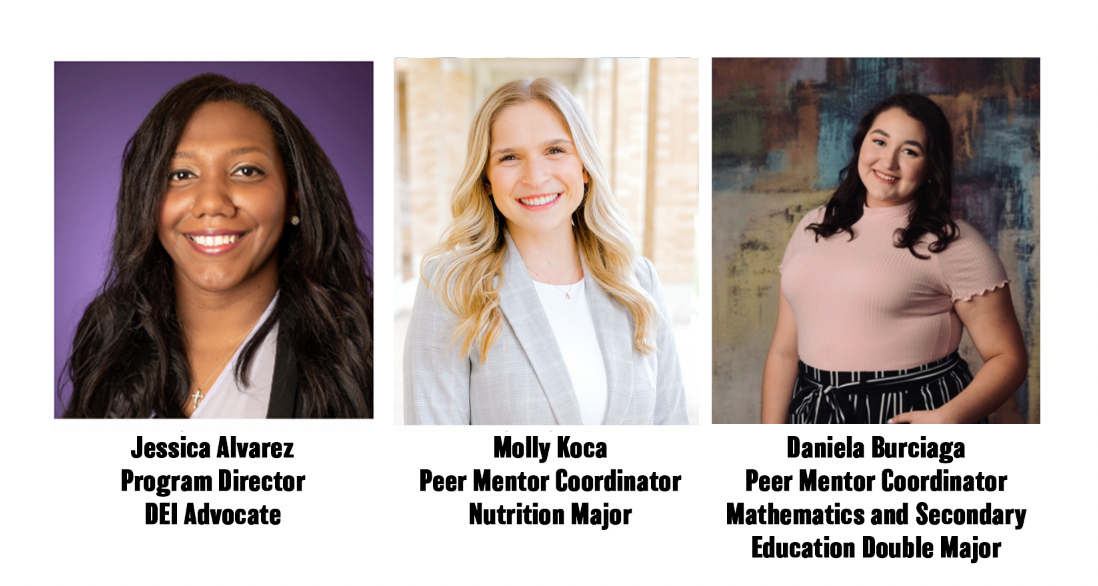 Fall 2023 CSE Mentor Biographies
Click on each mentor name to learn more about them.
For more information about the CSE Peer Mentor Program, please email CSEPeerMentorProgram@tcu.edu.