For more than 100 years the TCU Pre-Health Professions Institute has prepared students for a professional career in medicine and health care. The career track allows students the opportunity to choose from a variety of majors, and receive advising and preparation for the professional schools they wish to attend after graduation. A local oral surgery practice, Fort Worth Oral Surgery (FWOS), managed by a team of three pre-health alumni, felt impassioned to give back to their alma mater to support these future physicians and dentists.
Dr. Greg Scheideman '77, Dr. Bill Runyon, Jr. '84, and Dr. David Kostohyrz, Jr. '01 each started their academic journey at TCU before becoming oral surgeons. In 2013 they endowed a scholarship fund, the FWOS Pre-Dental Endowed Undergraduate Scholarship, to give pre-dental students the opportunity to have a personal, high-touch TCU experience through the pre-health program. The alums are committed to long-term, ongoing funding to grow the scholarship to help more students pursue their academic goals at TCU.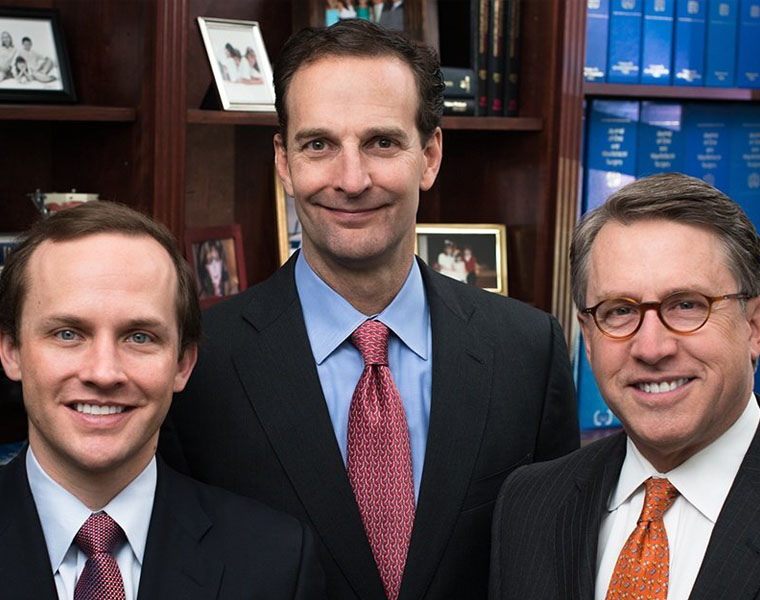 "With proper leadership and advisors, the pre-health staff helps TCU students achieve even more than they can dream, and helps them reach beyond their goals," Runyon said. "I am so thankful to the biology and chemistry departments at TCU for their guidance, which allowed me to pursue my own goals."
"The FWOS endowed scholarship helps make attending TCU more affordable for deserving pre-health students," said Matt Chumchal, director of the Pre-Health Professions Institute. "This additional $150,000 gift will make a significant difference for pre-dental students for years to come so that they can pursue their dreams of becoming dentists."
The scholarship is awarded to high-achieving students who are pursuing the pre-dental track. Scholarship support is important to enable TCU to remain accessible to talented and deserving students, and allow students to focus on their education.
"TCU was a great fit for me because of the professors who cared about my success and looked out for additional opportunities for me to grow," Runyon said. Kostohyrz also found TCU to be the perfect fit for his academic goals. "I benefitted from personal attention from my professors and mentors who knew me by name," Kostohyrz said.
"We were blessed to have had a great education and to have had specific doors opened along the way that led to bigger and better things," Runyon said. "These opportunities were made possible by hard work, but more so by encouragement and advice. I feel an obligation to help others in any way that I can and one way I can, do that is through this scholarship."
Scheideman, who came to TCU because of the small class sizes and rigorous education, said, "I enjoy giving back to the institution that essentially made my life a success. I want to see TCU students as themselves, but also as representatives of the university."