"We are currently consuming resources at a rate that will prevent future generations from having enough food, water, electricity, or other resources that are necessary to live. Sustainability efforts help everyone to consume less, consume with purpose and conserve resources for future generations," Professor of Professional Practice Becky Johnson said.
Sustainability at TCU has been an ongoing effort on the parts of many faculty, staff and students since the early 2000s. For example, in 2006, the Institute for Environmental Studies worked toward and won a research grant from NextEra Energy and conducted eight years of sustainability research on wind energy in Texas, Oklahoma, Kansas and Iowa. In 2009, the Department of Environmental Sciences developed an academic certificate in sustainability that is open to any major at the university. Then in 2015, the department launched the sustainability minor – an interdisciplinary program with courses from 19 departments across four colleges at TCU.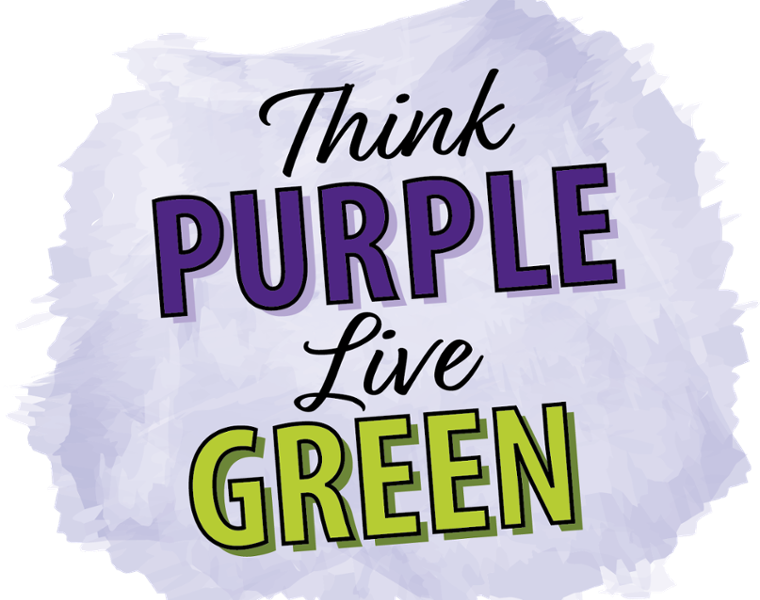 Beyond the efforts of faculty and staff, sustainability has been addressed at the institutional level in a number of ways. These efforts culminated in forming an ad hoc committee through Faculty Senate in 2016-2017. This committee, chaired by Mike Slattery, professor, department chair and director of the Institute for Environmental Studies, compiled many of the sustainability efforts. The sustainability committee, officially established in 2018, is composed of six faculty, four staff members and three students. Wendy Macias, associate professor of strategic communication and associate dean of undergraduate studies, and Ashley Coles, assistant professor of geography, contributed to the committee to help it become successfully established.
The university established the committee's charge, from which the committee set its goals: to centralize all current sustainability efforts on campus; to advocate for continual improvement with students, staff, and faculty; and to educate tomorrow's leaders about social, environmental and economic responsibility.
Johnson, who teaches in the Department of Environmental Sciences, played an important role in getting the sustainability initiative where it is now. Johnson chaired the committee from 2018 through spring 2020, when Coles became the new chair. "My industry background is what led me to try to bring all these varied efforts together under one umbrella that anyone could find or get involved with," Johnson said. "Sustainability incorporates not only environmental impacts, but also social equity and economics. It takes all three components to push into the sustainability realm, and I really wanted TCU students to have the opportunity to incorporate all three aspects into their thinking and actions. It's quite rewarding for me personally to move from 'cleaning up the mess' to preventing it completely."
While recycling facilities has been at TCU for several decades, the sustainability committee has made information about TCU's recycling program more readily available and accessible to students and faculty. "Students at TCU want to see more obvious signs of recycling on campus and we tried to involve students at every turn of this initiative," Johnson said. The sustainability team used TCU's student advertising and public relations agency, ROXO, to help design the website.
A member of the committee, Rich Adickes, Hazardous Materials Safety Officer, was invaluable in getting the battery recycling program at TCU started. The sustainability team also worked to create an interactive map to capture sustainable efforts on campus. "Dr. Coles' student worked very hard on pulling this map together for the committee and I think it makes things really easy for students when searching for things like recycling bins or LEED certified buildings on campus," Johnson said.
Johnson is proud of the work that the sustainability team has done so far on TCU's campus. "Dr. Slattery and I created an academic program where none previously existed. He and I worked very hard to bring together any existing academic efforts or interests to create both the certificate and the minor," Johnson said. "The committee worked very hard in the first year to develop a sustainability policy and to create a website with meaningful content. For example, we have a page on consumer certifications and what they really mean."
Johnson spoke to the importance of sustainability efforts, both on campus and globally. "For sustainability to work, we have to change the way we think about our resources. The sustainability committee is dedicated to bringing this message to all TCU students, because the TCU mission is to educate individuals to think and act as ethical leaders and responsible citizens in the global community."