Day 1
We started with a short lecture from Dr. William Fowlds on the history of the Amakhala-TCU relationship. Then our Horned Frogs relocated four wildebeest as part the reserve management program. As the photo shows, there's only one place to take a wildebeest's temperature! Stay tuned for more from the Eastern Cap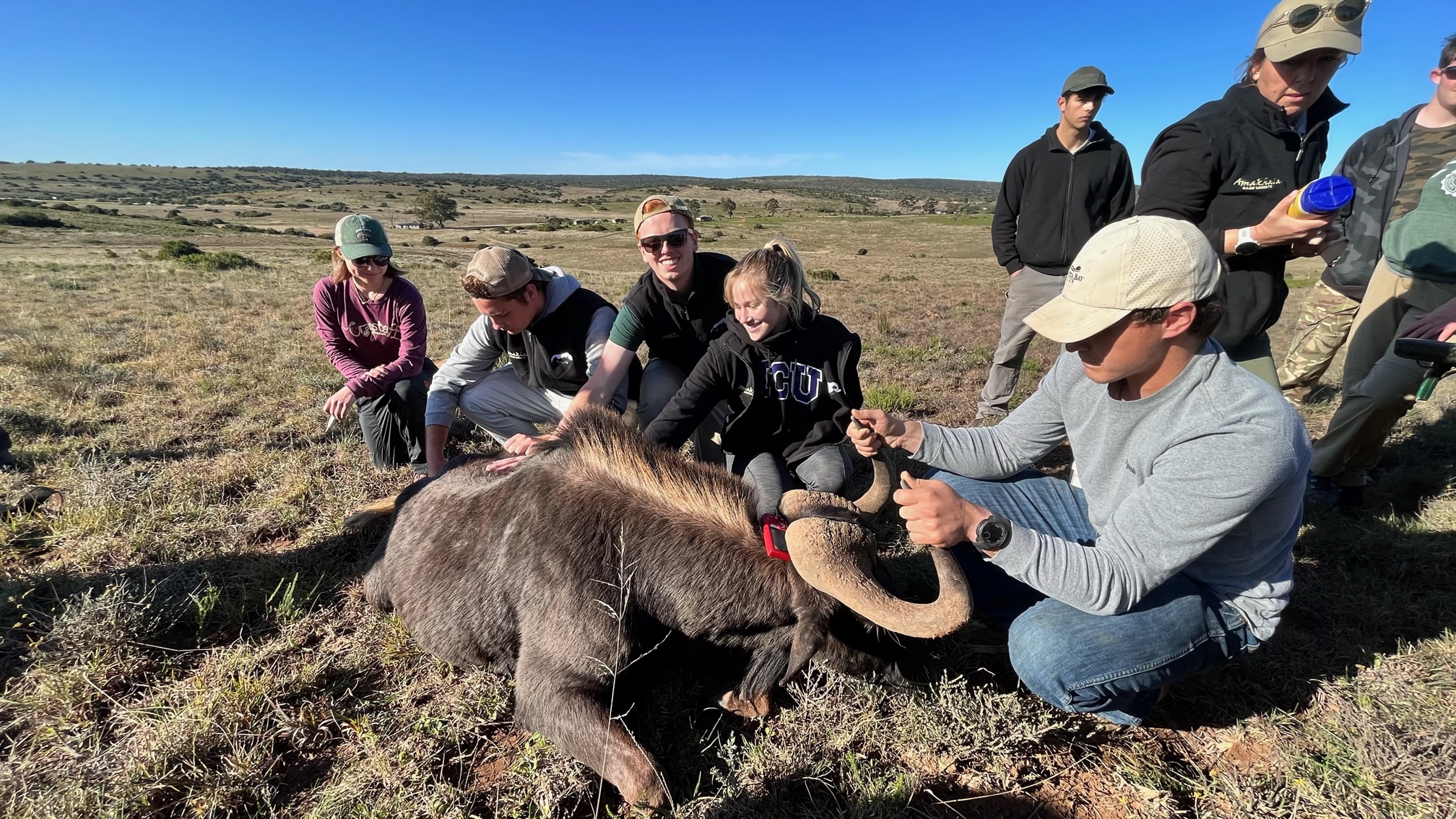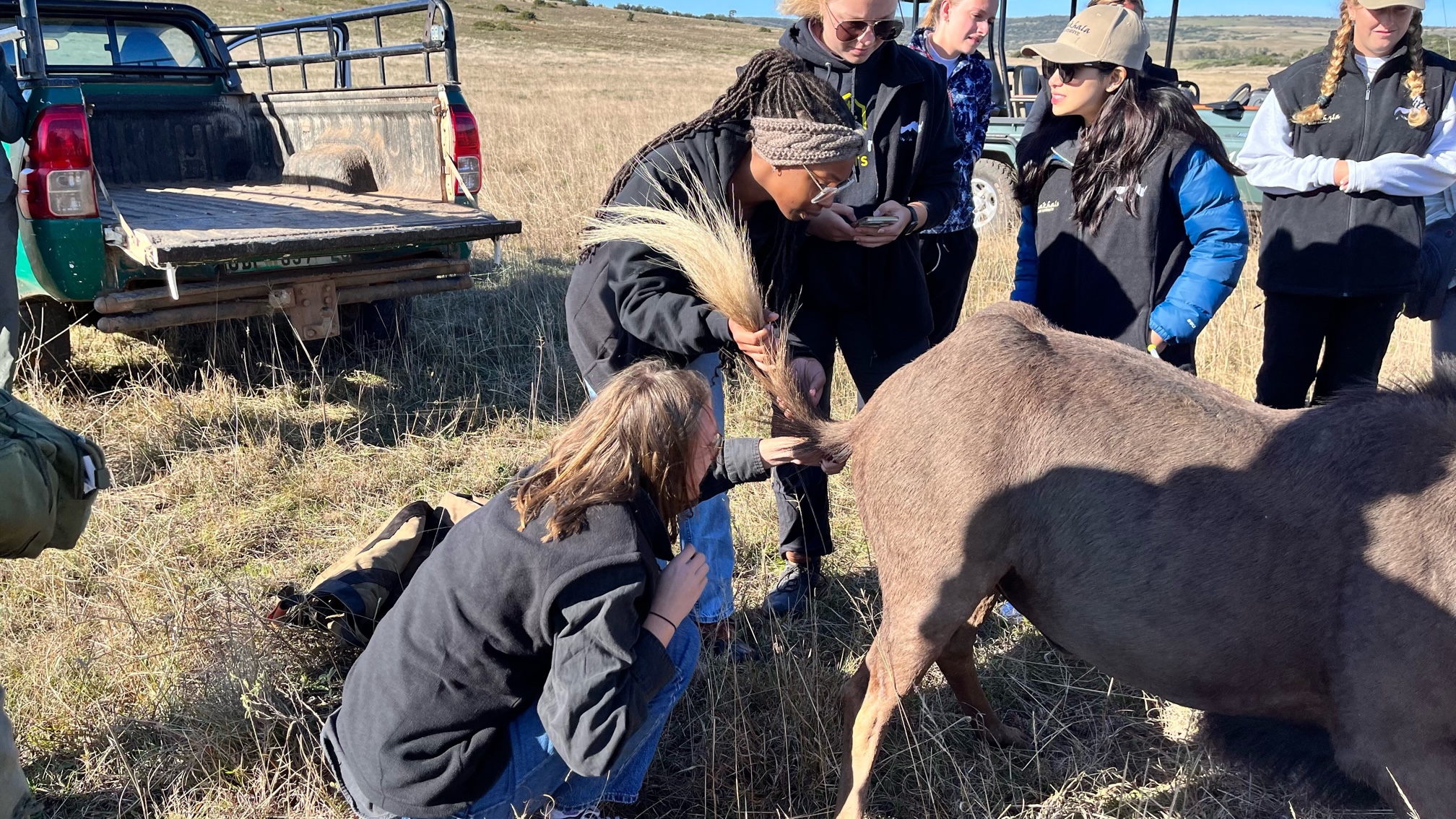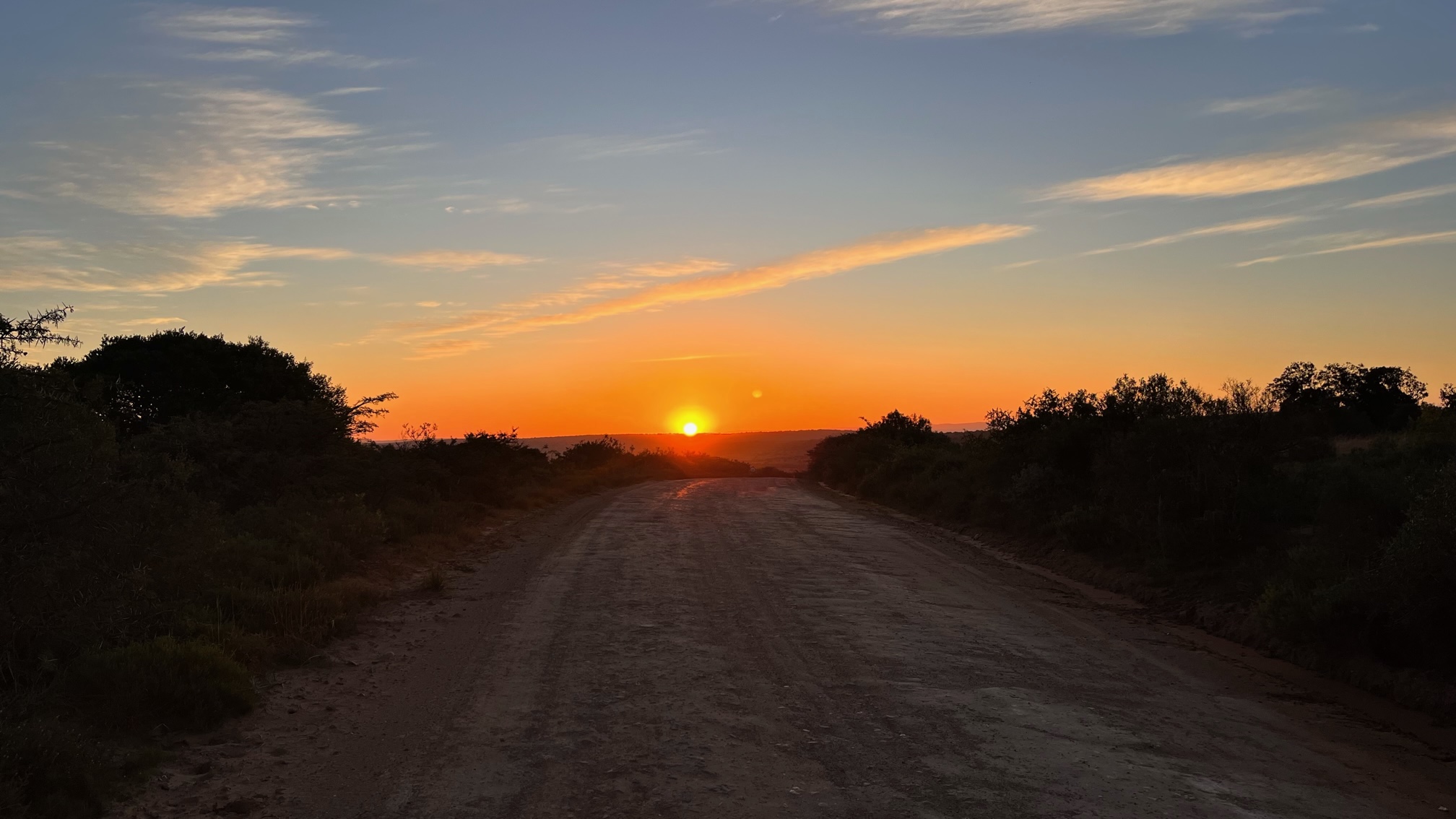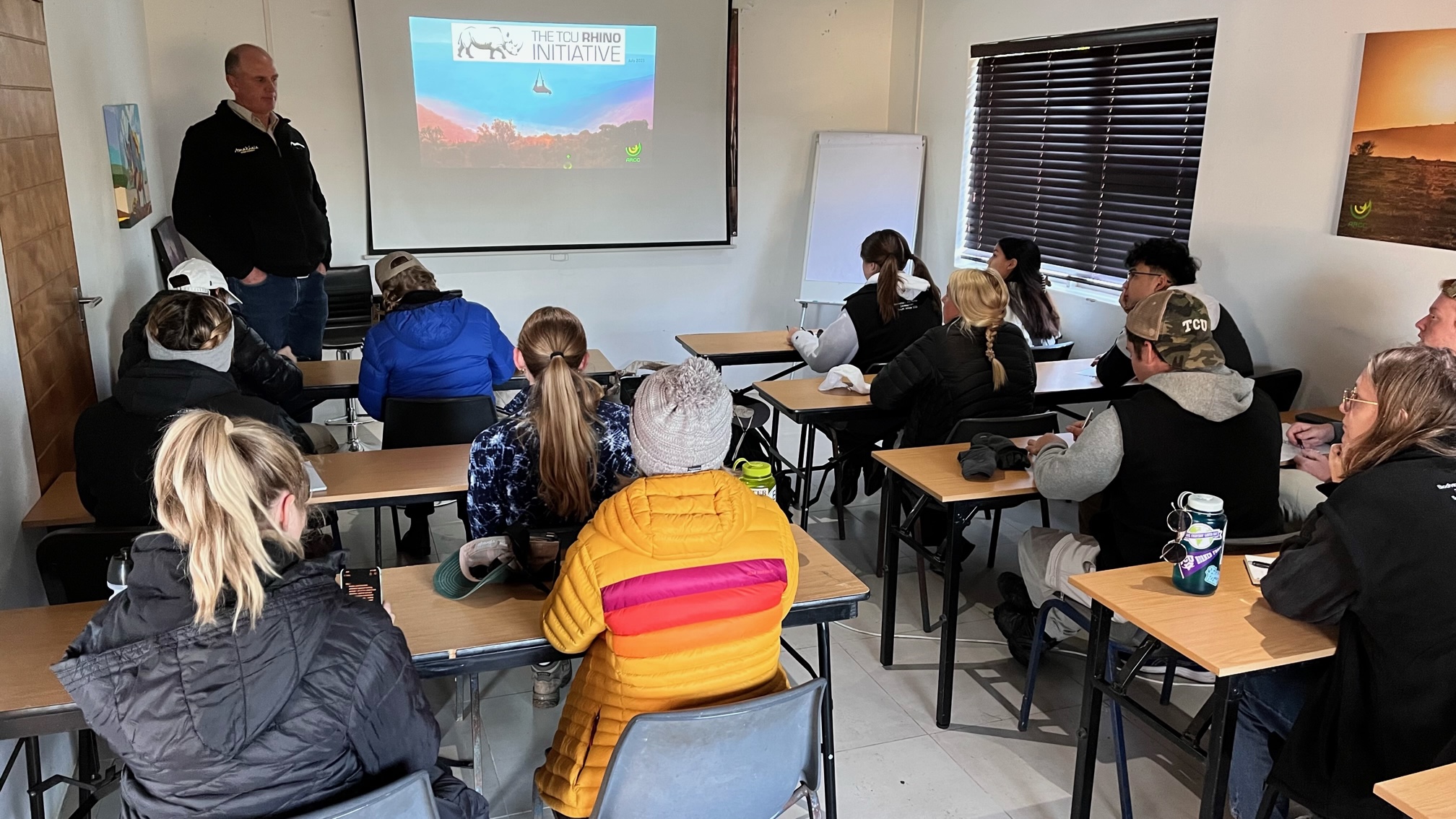 Day 2
Mandela Day! A morning game drive through beautiful mist followed by…elephants…and more elephants! Several dogs came in from the local community for their rabies shots and vaccinations, and then an afternoon visit to the beautiful children at Isipho, an after-school care facility for children from Paterson. Stay tuned for more from the Eastern Cape.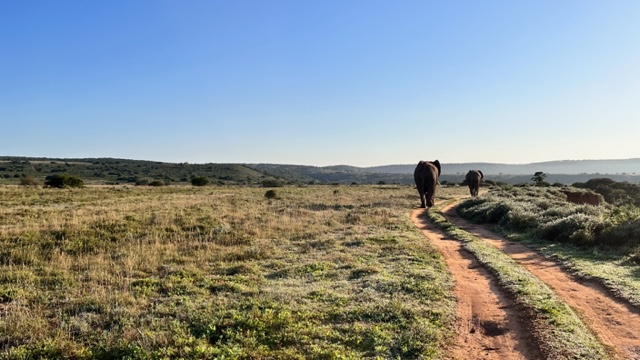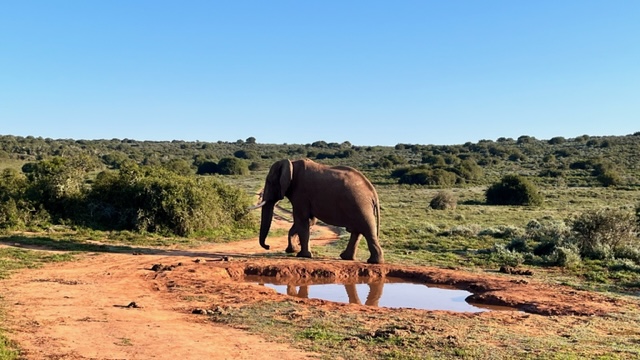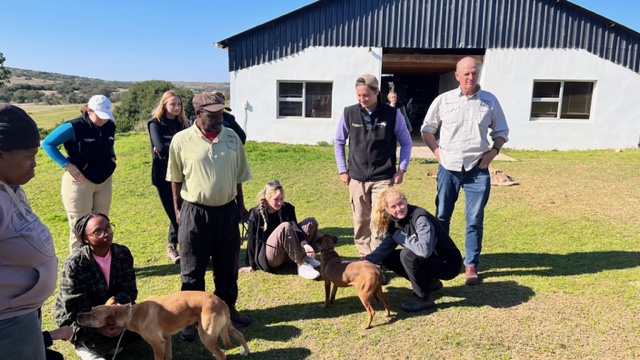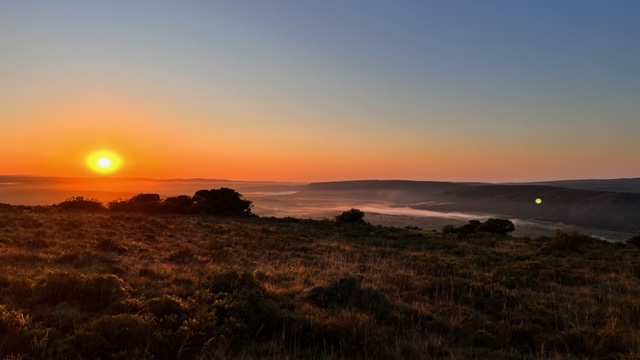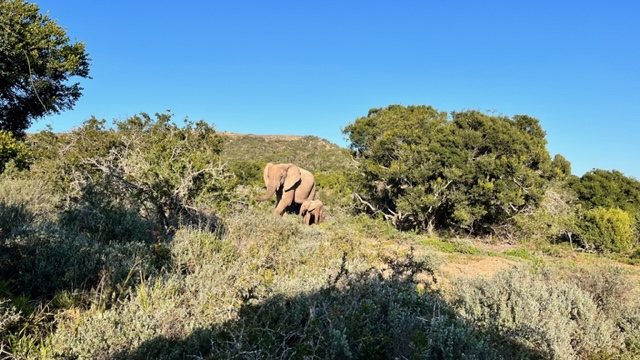 Day 3
A poignant day for our Horned Frogs. We took a cruise up the beautiful Kariega River to Sibuya Game Reserve for lunch followed by a visit to the location where two rhinos were poached on the reserve in April. Especially moving for me as Noelle was one of the orphans our students visited on one of our first study abroad programs. Gone but not forgotten. A coincidental rainbow at the end of the day? Perhaps not.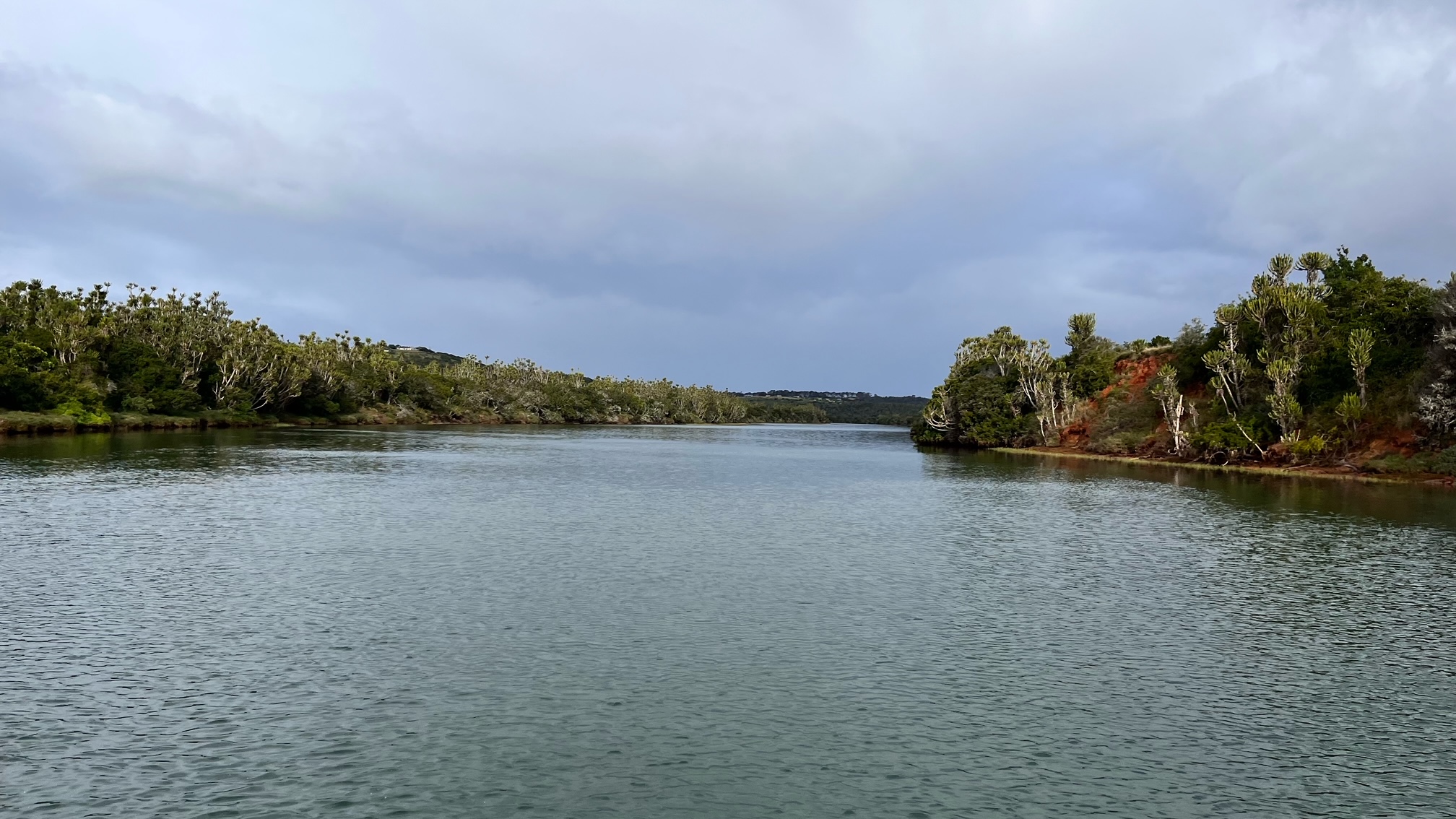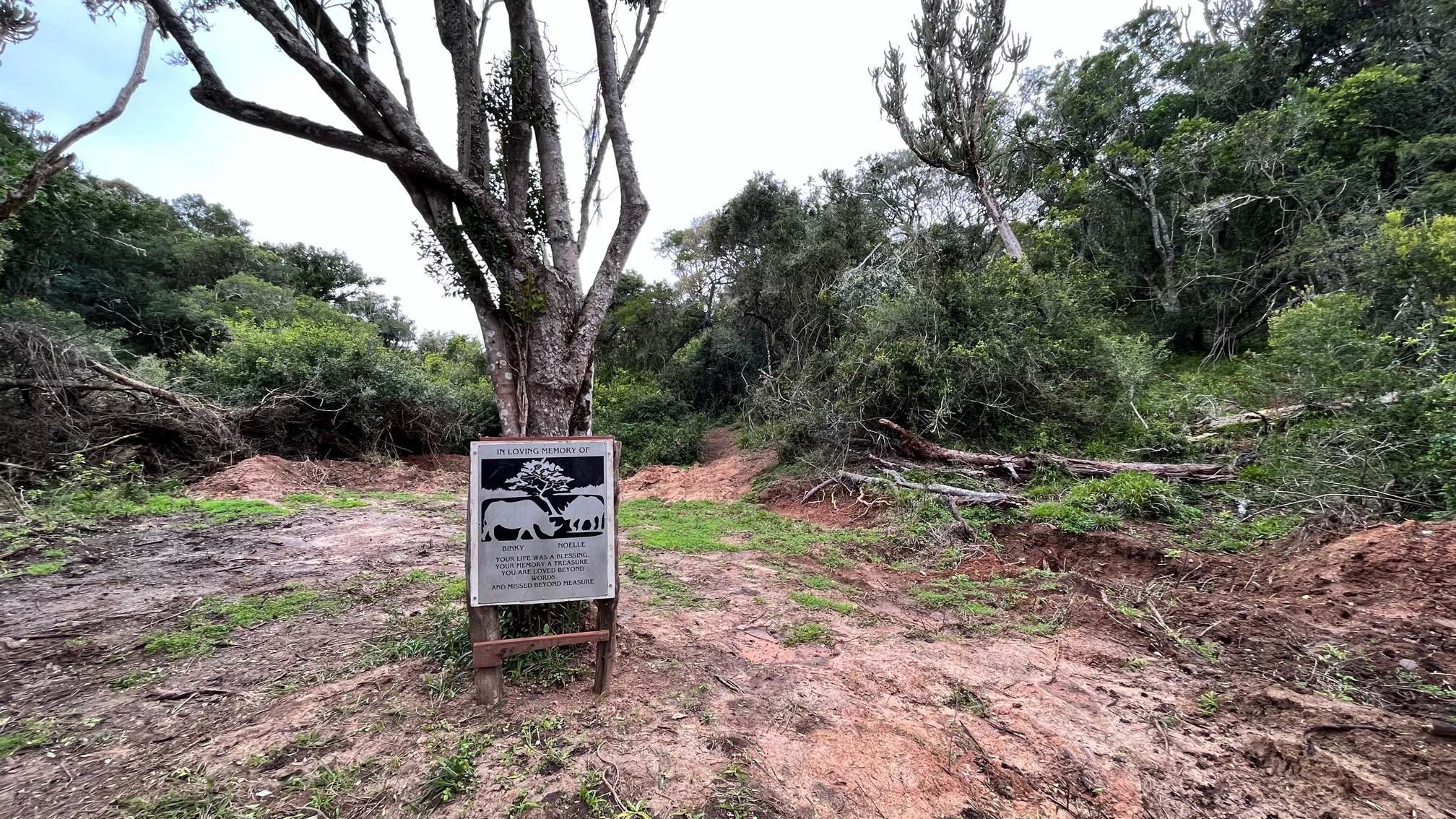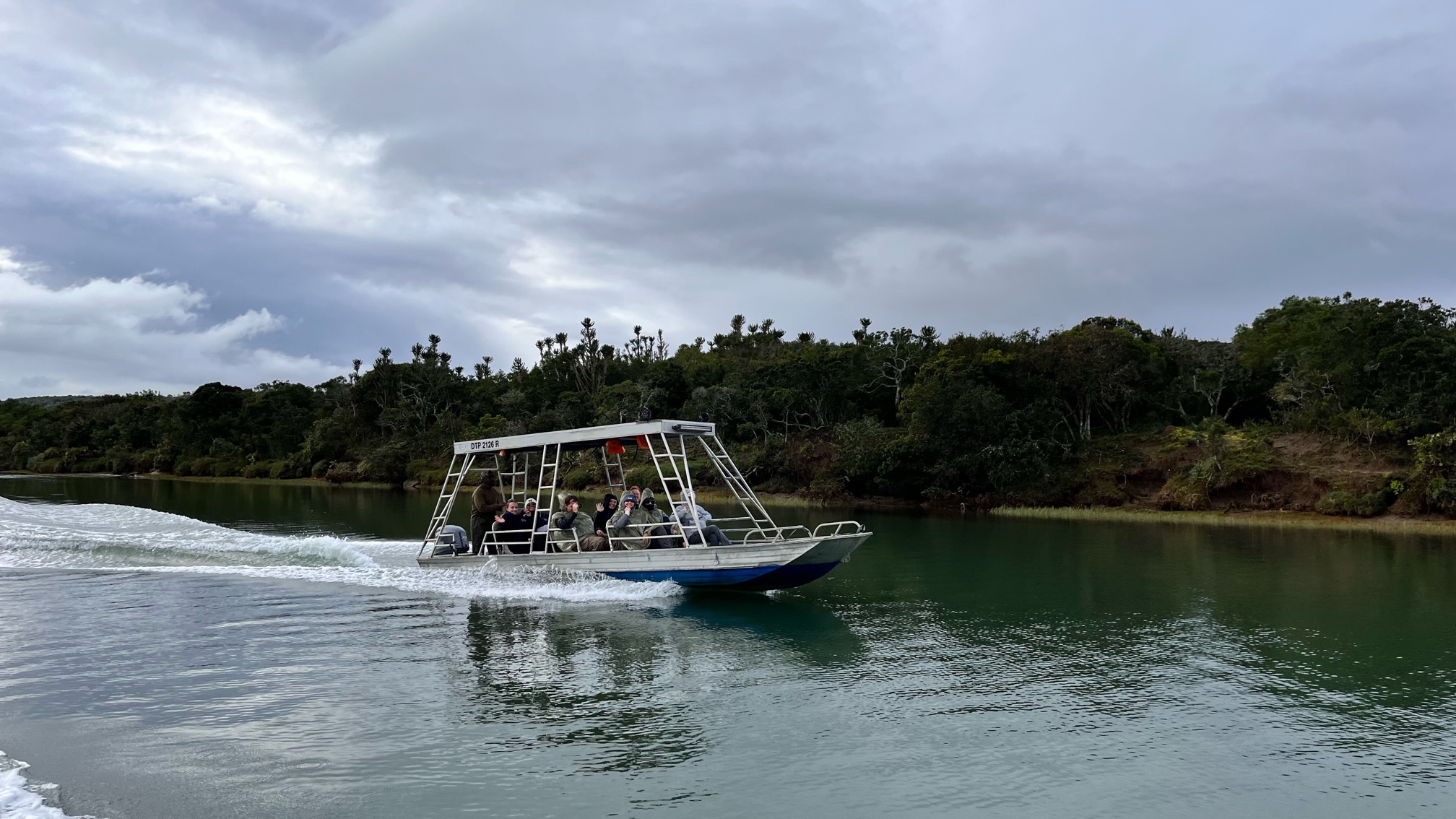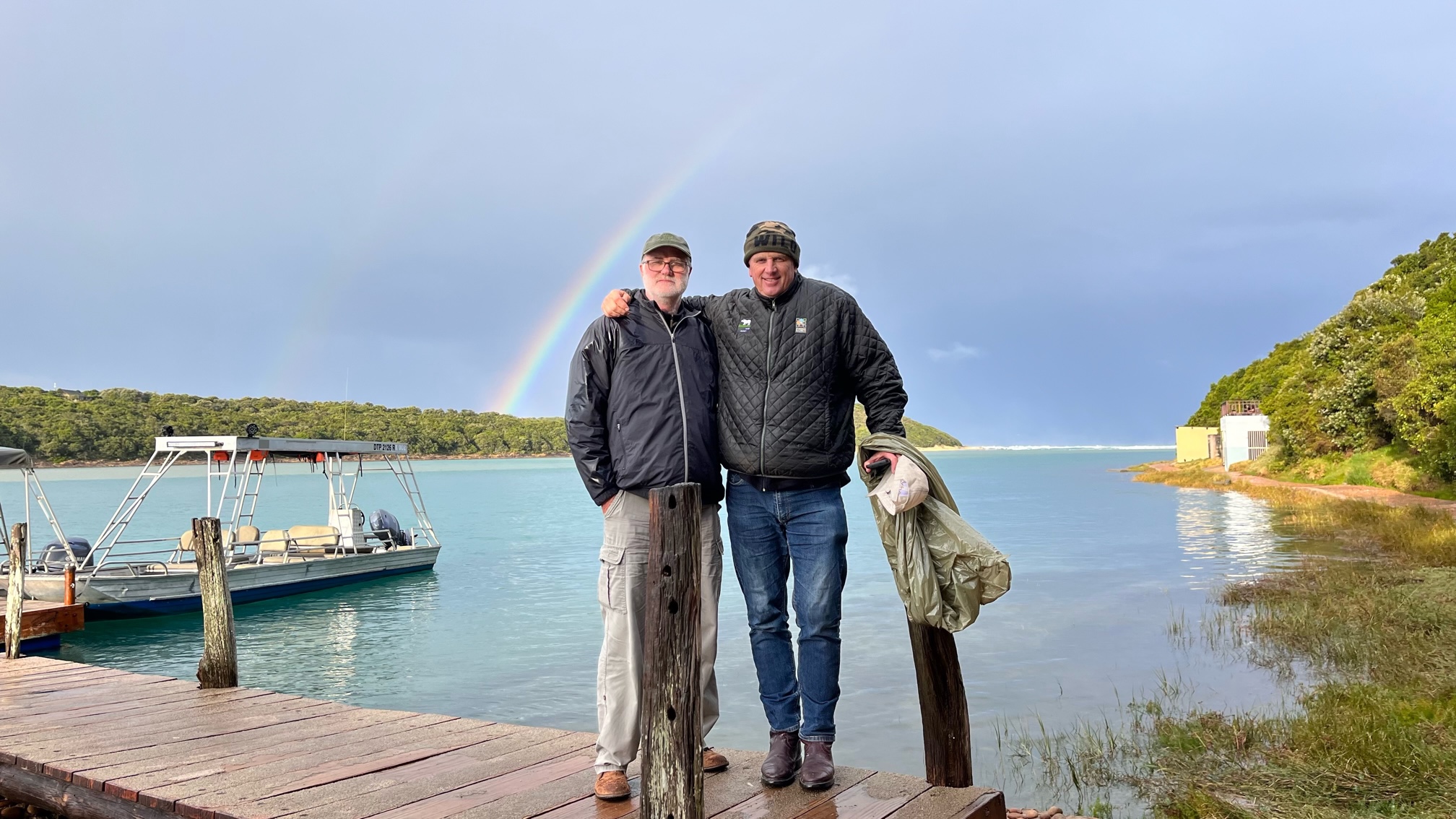 Day 4
We tried for two hours to get a rhino mom and her calf out of the river line, but she wanted none of it, so our procedure got postponed until tomorrow. This sure made up for it though!
Day 5
A picture-perfect rhino procedure - a new collar for the calf (two-years-old) and a check-up for the mom. An afternoon game drive and at sunset...a lion kill. Another warthog not long for this world. Extraordinary scenes. Well done, Frogs! Goodnight from Amakhala.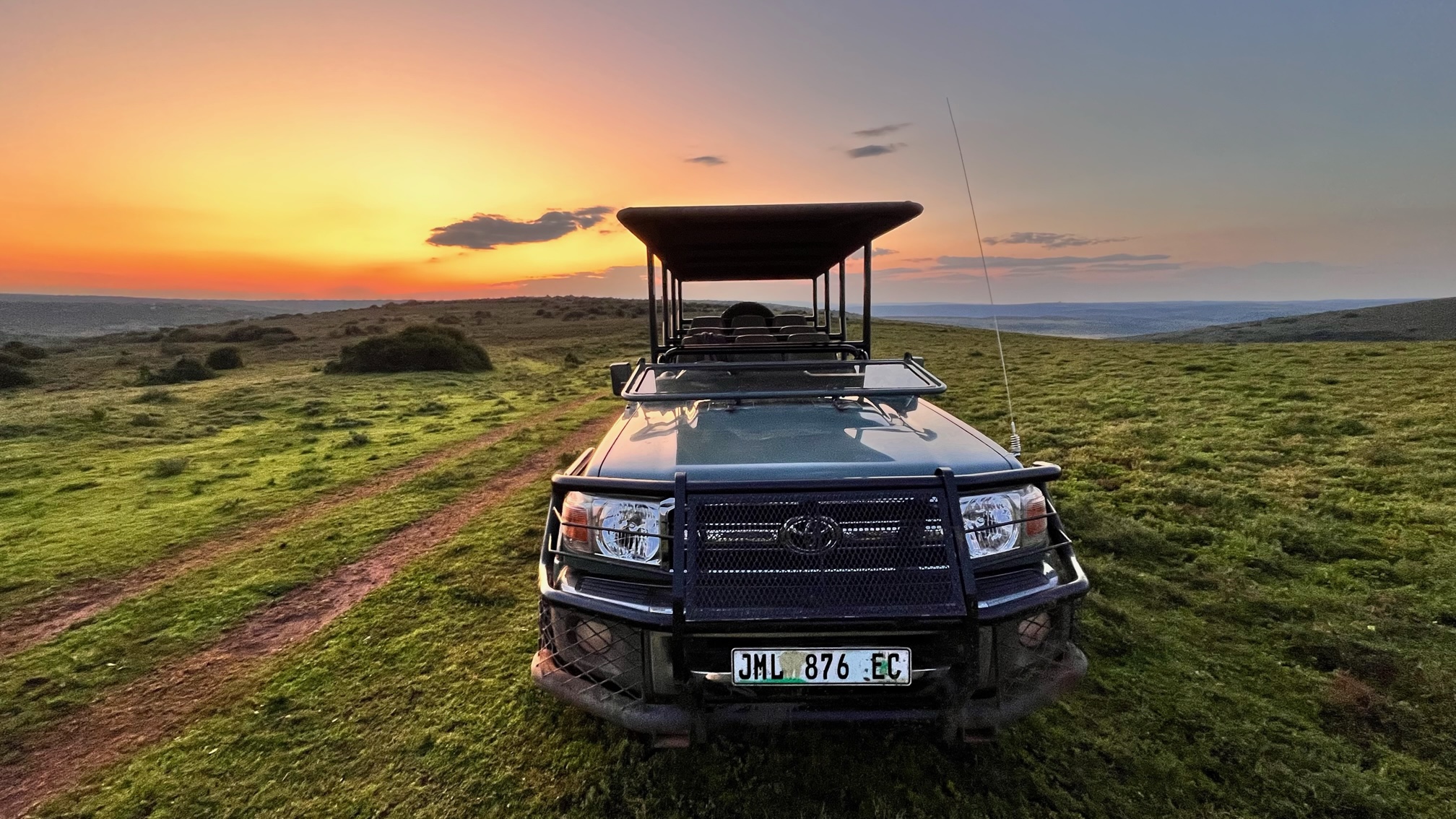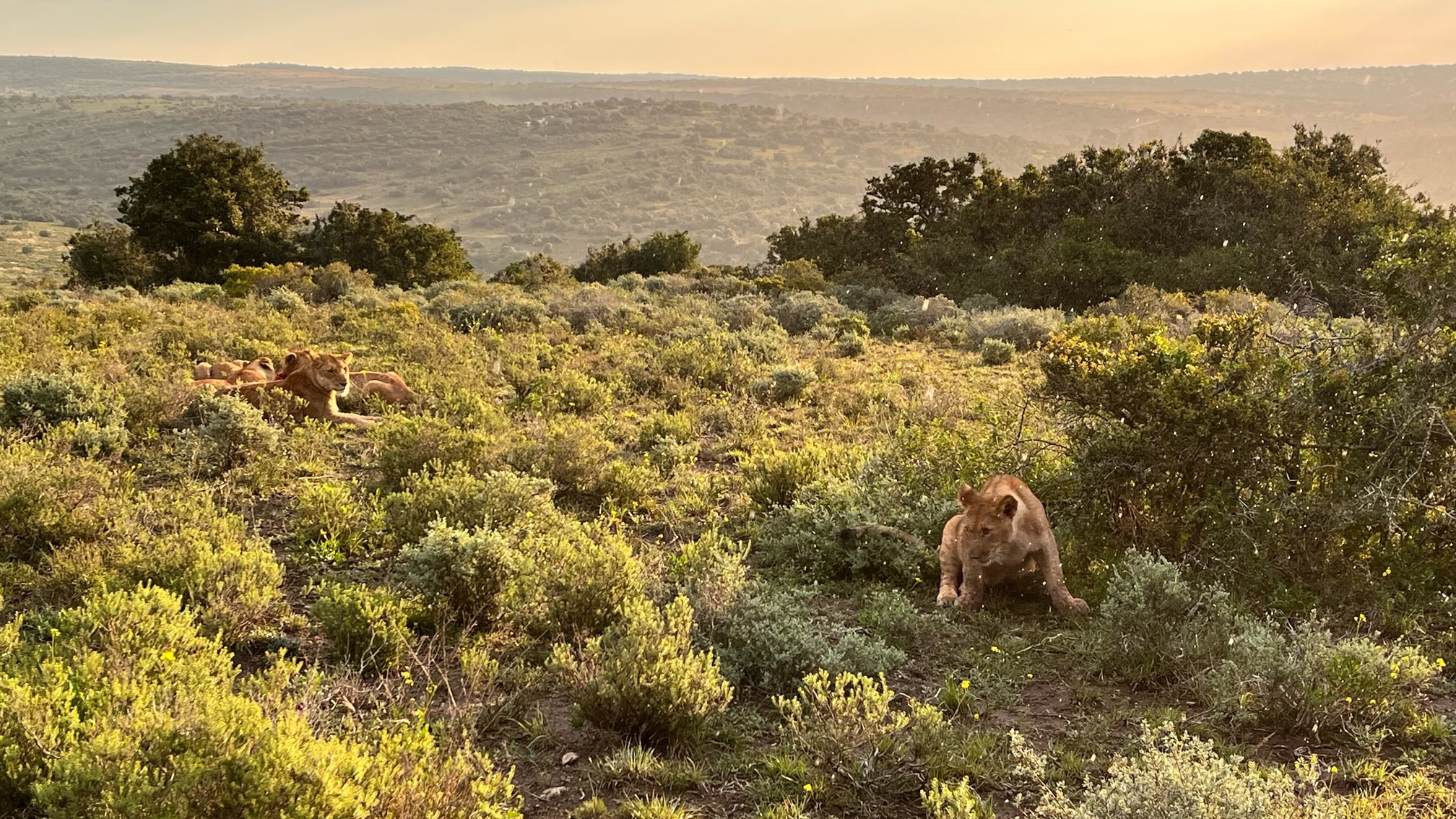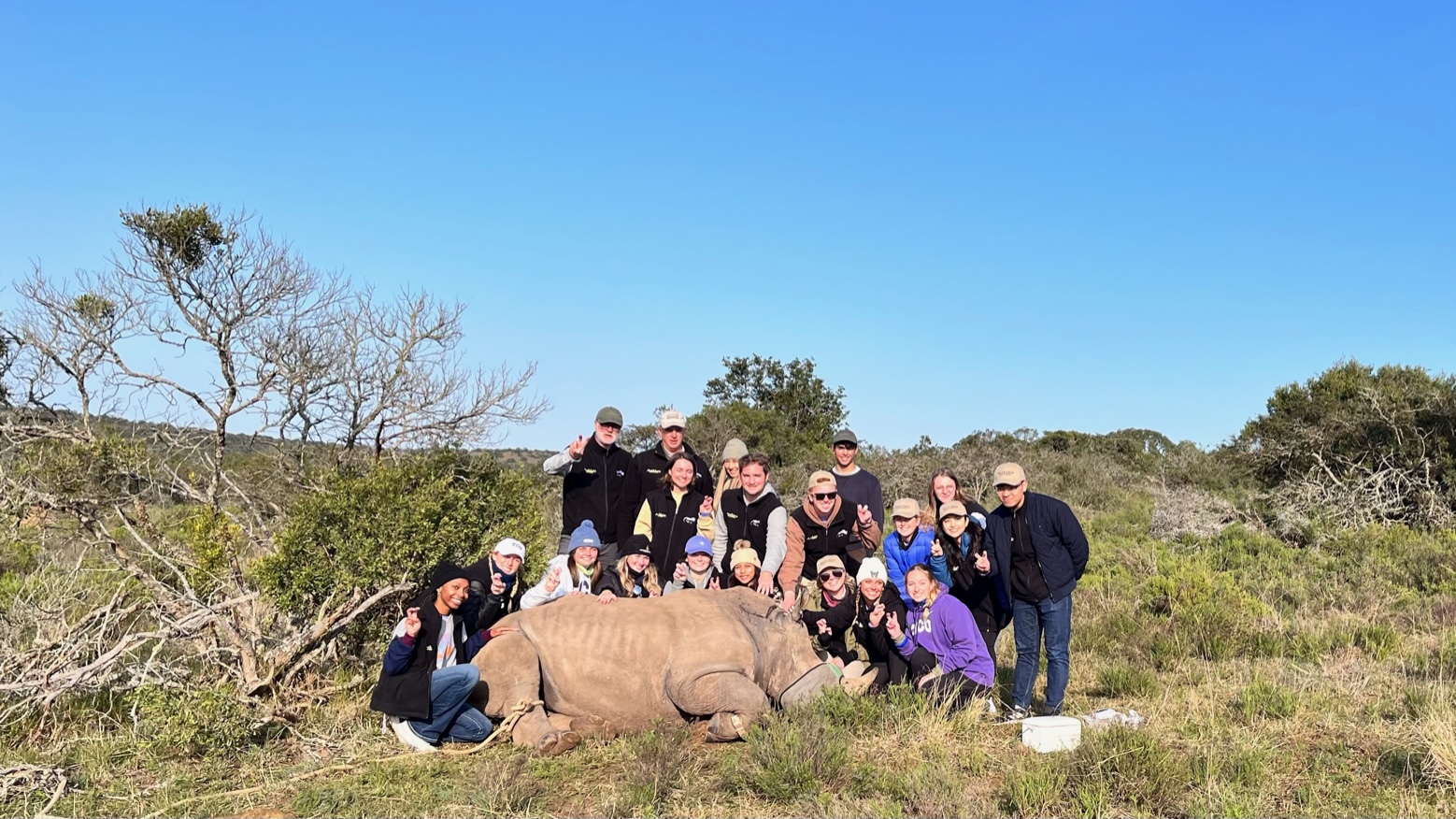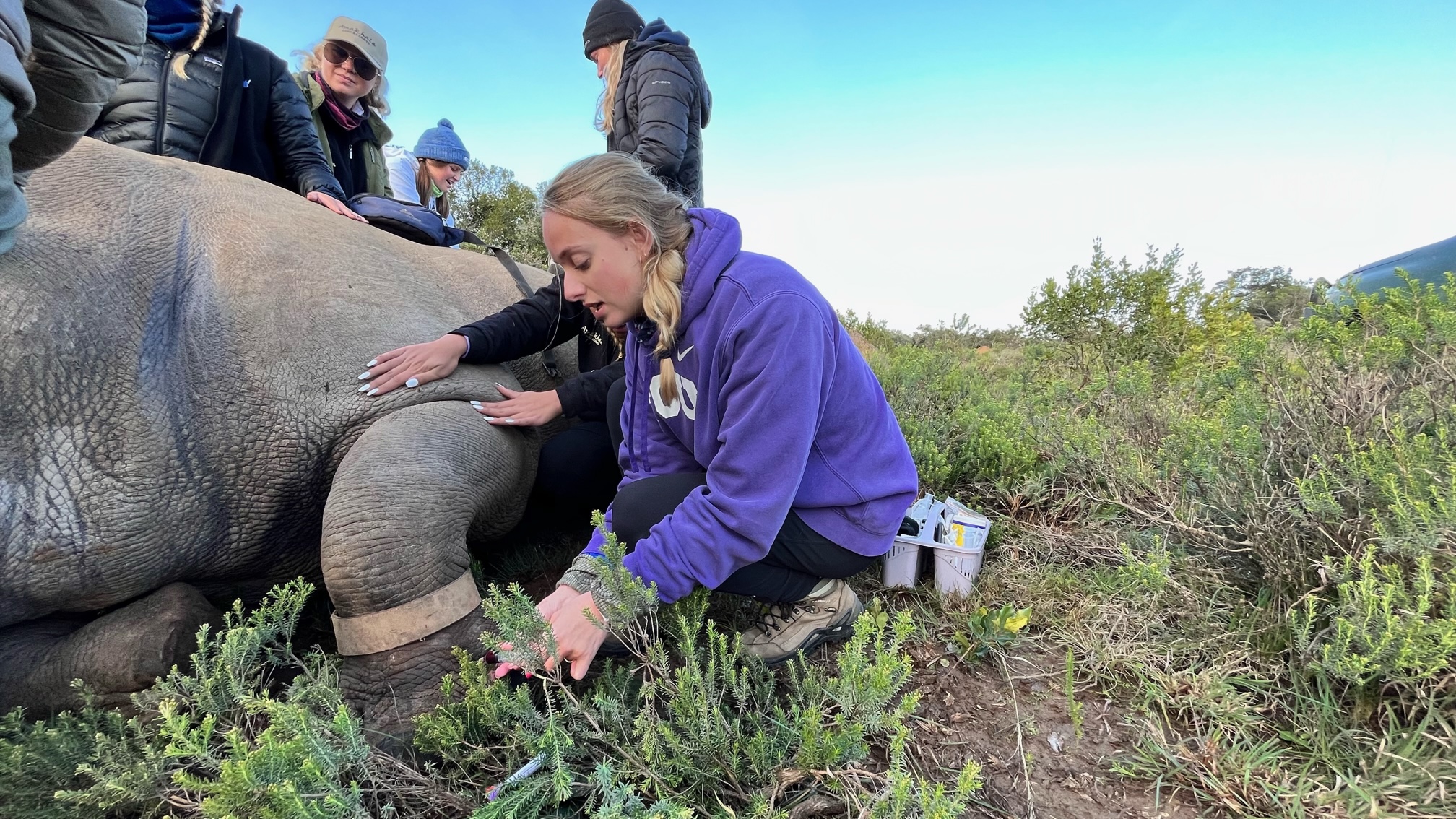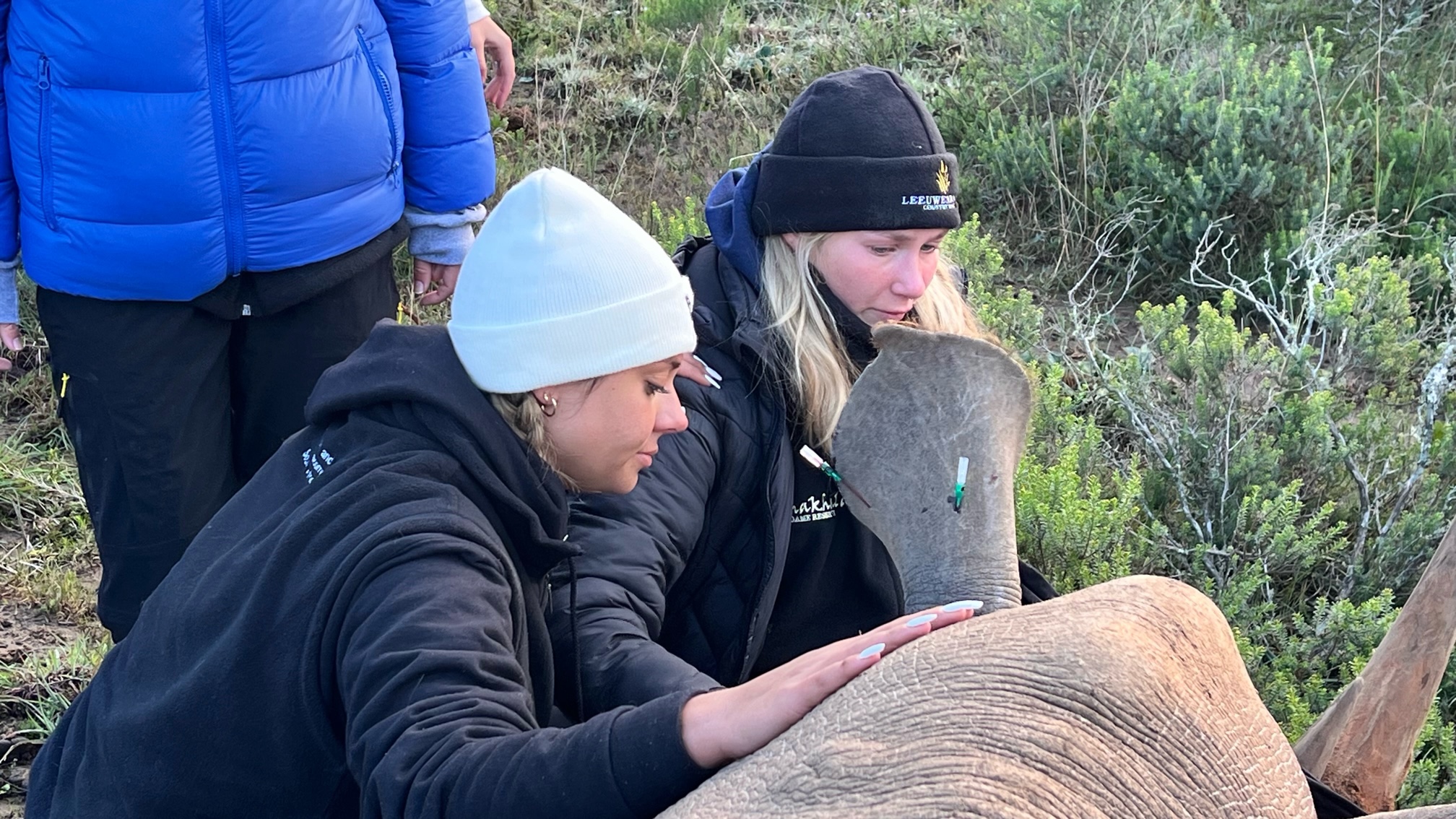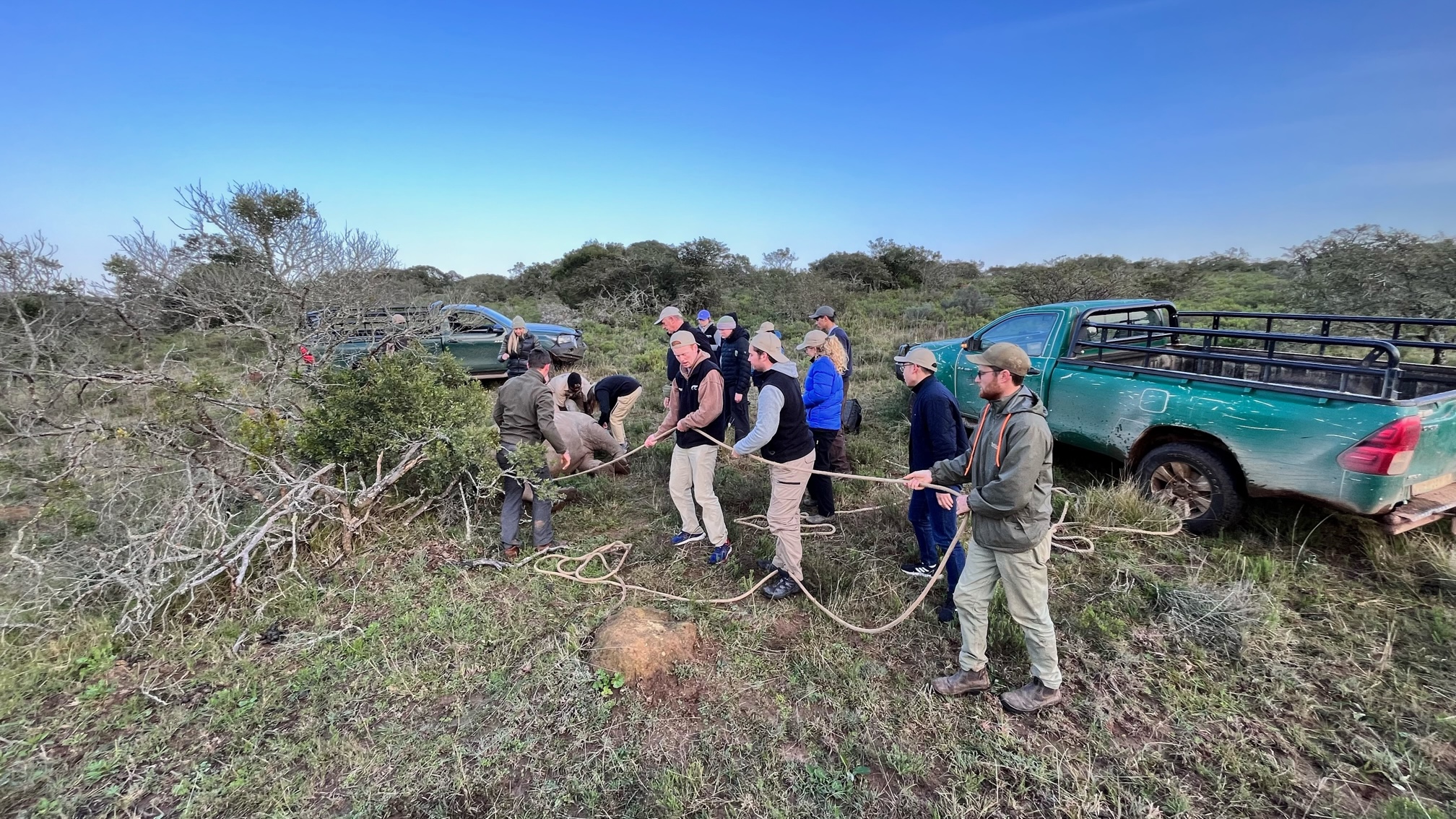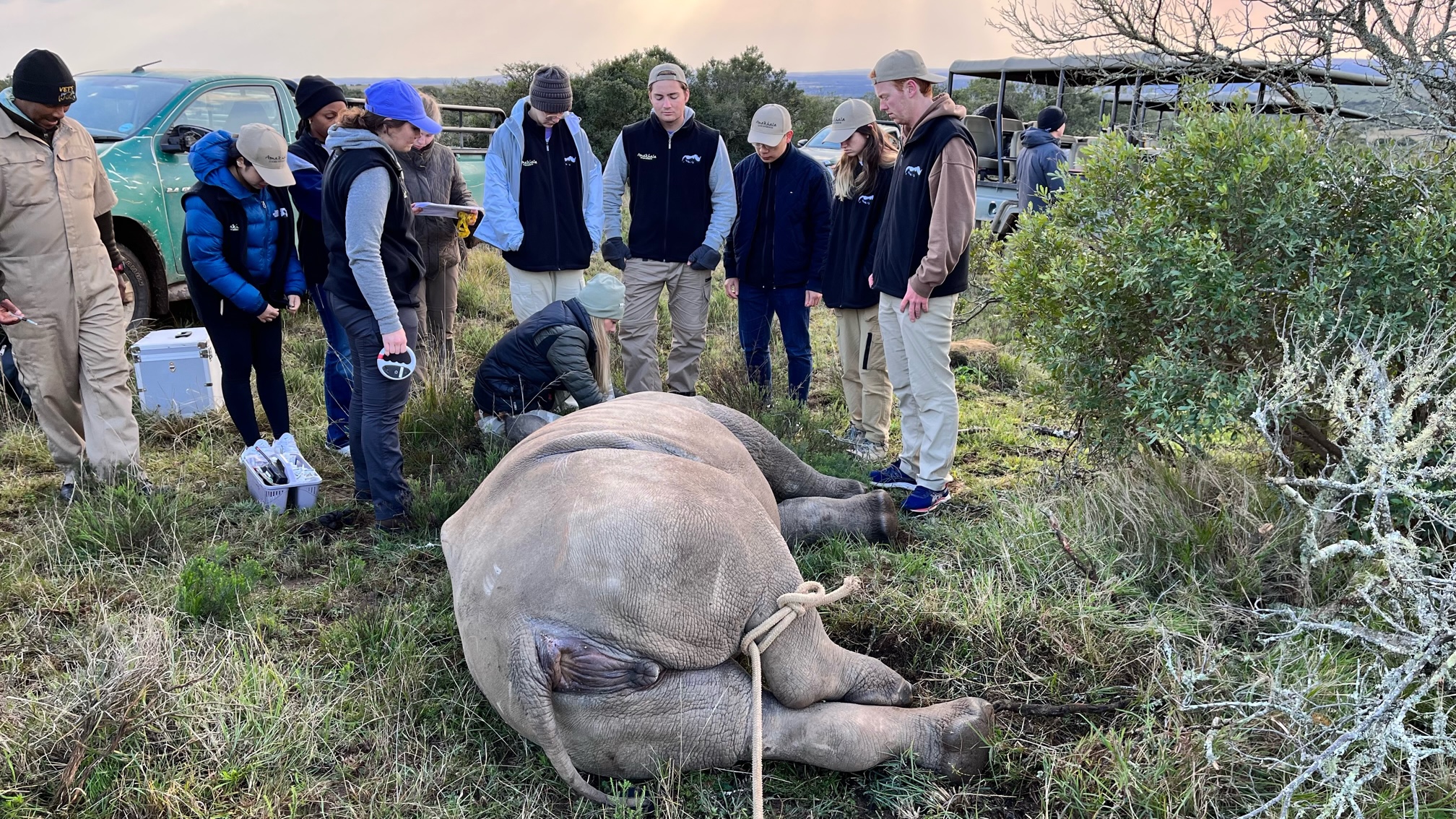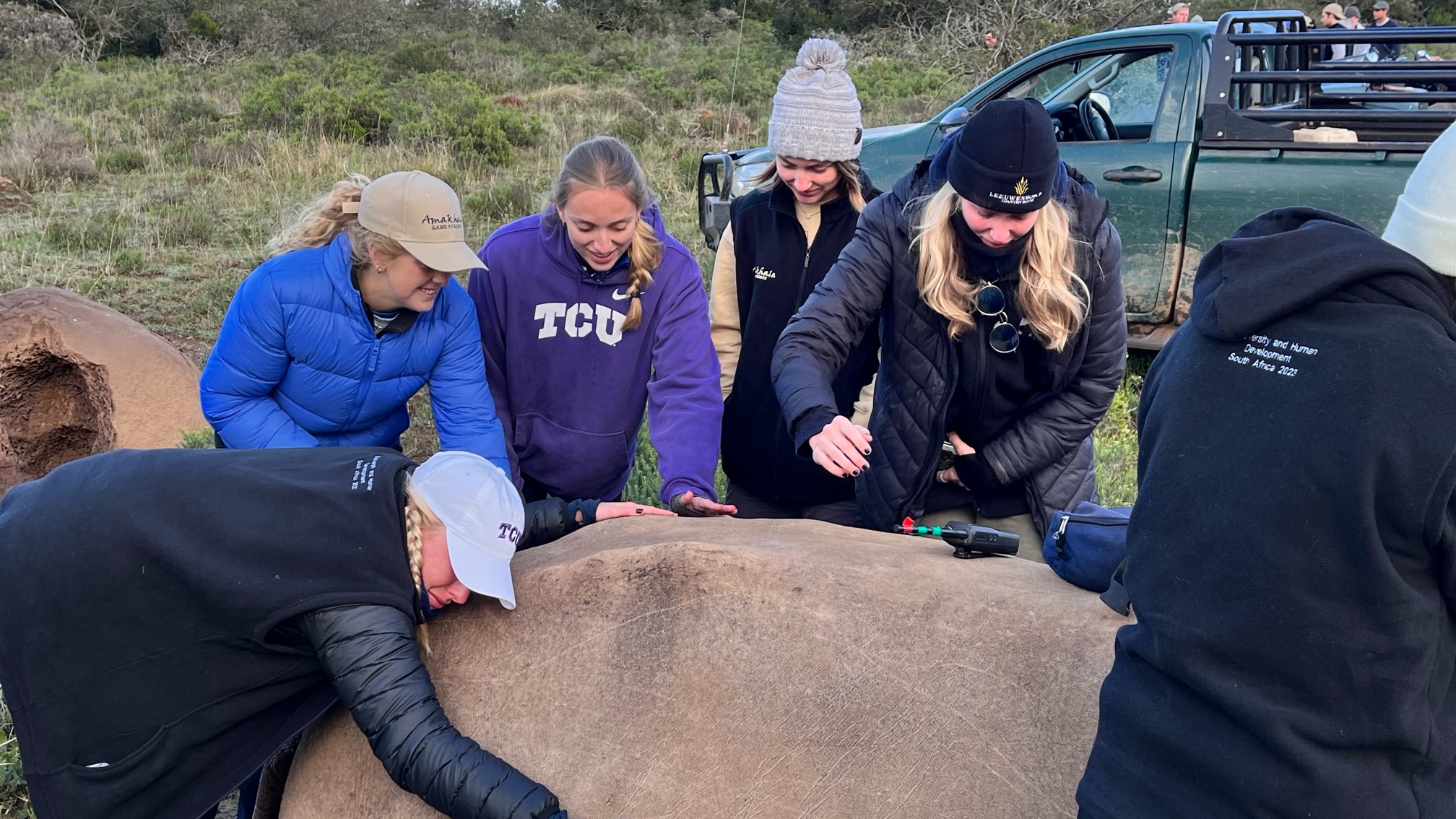 Day 6
A quieter day…the Frogs visited Addo Elephant National Park and spent time with the thermal drone at God's Window. Dr. Fowlds points to the Southern Cross. Best wishes from under the Milky Way.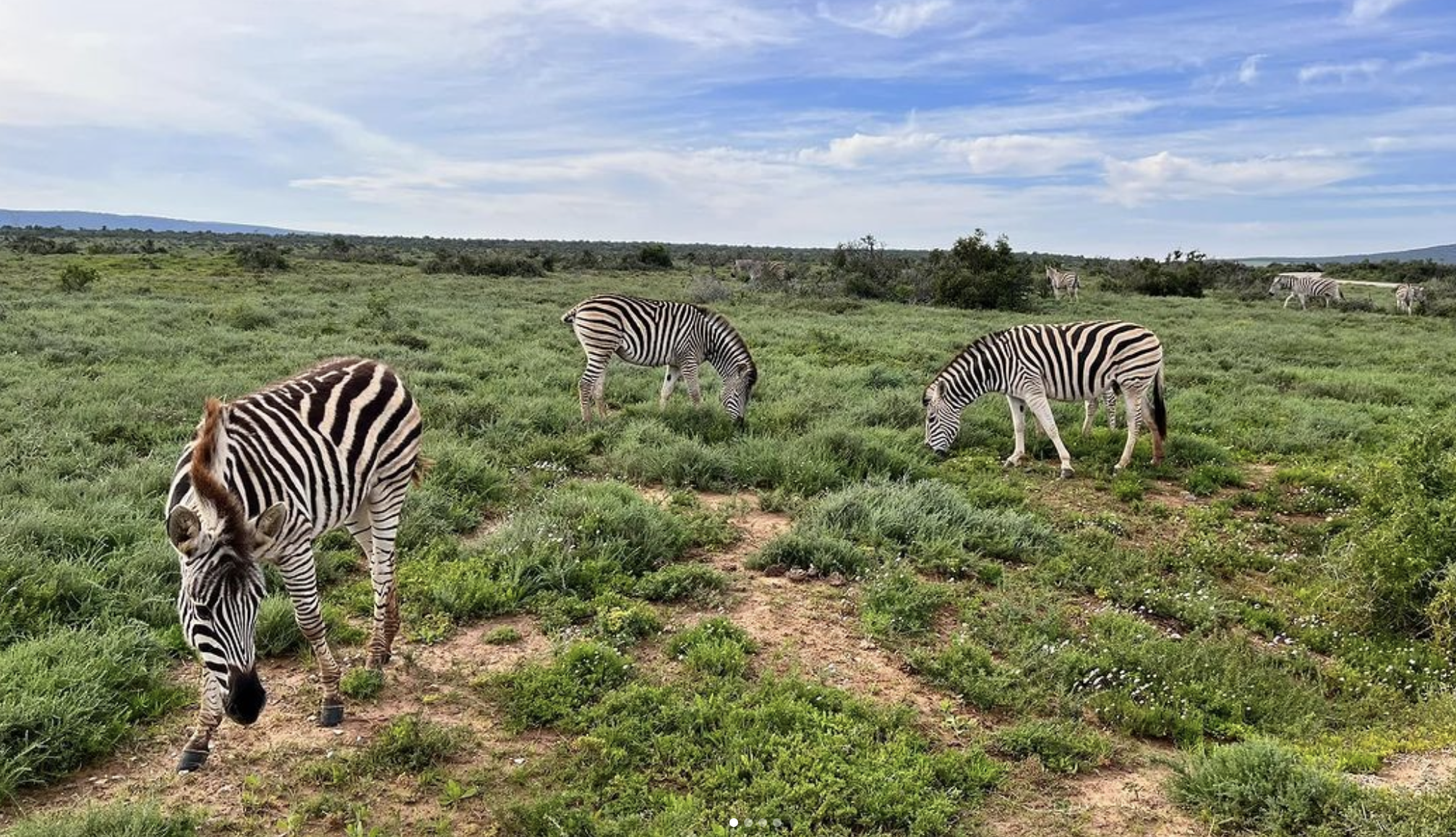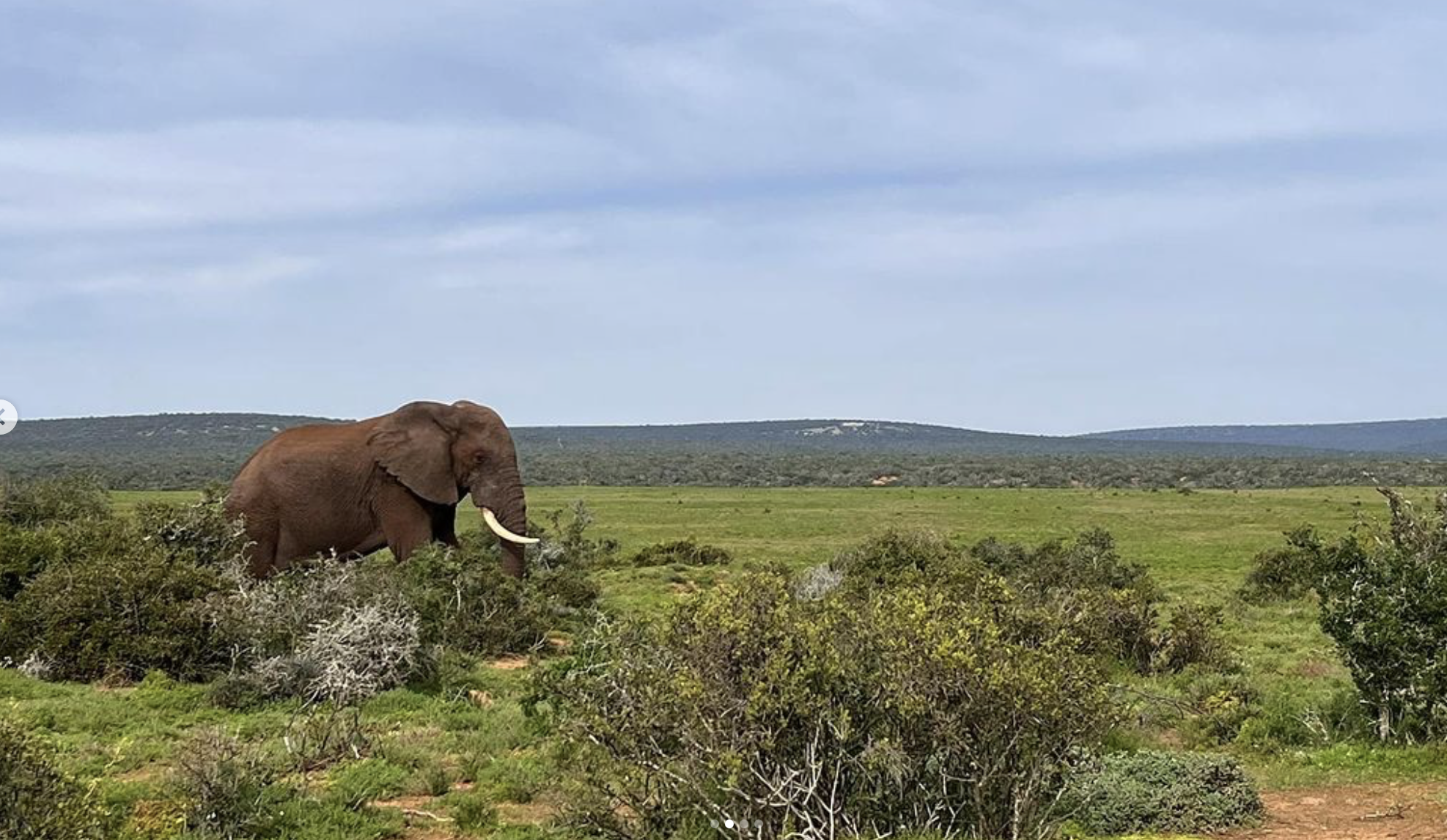 Day 7
A beautiful misty sunrise game drive followed by lectures on the vision for the Eastern Cape – that is, to tear down the fences and, eventually, to have one large, interconnected reserve. A wonderful day of photography.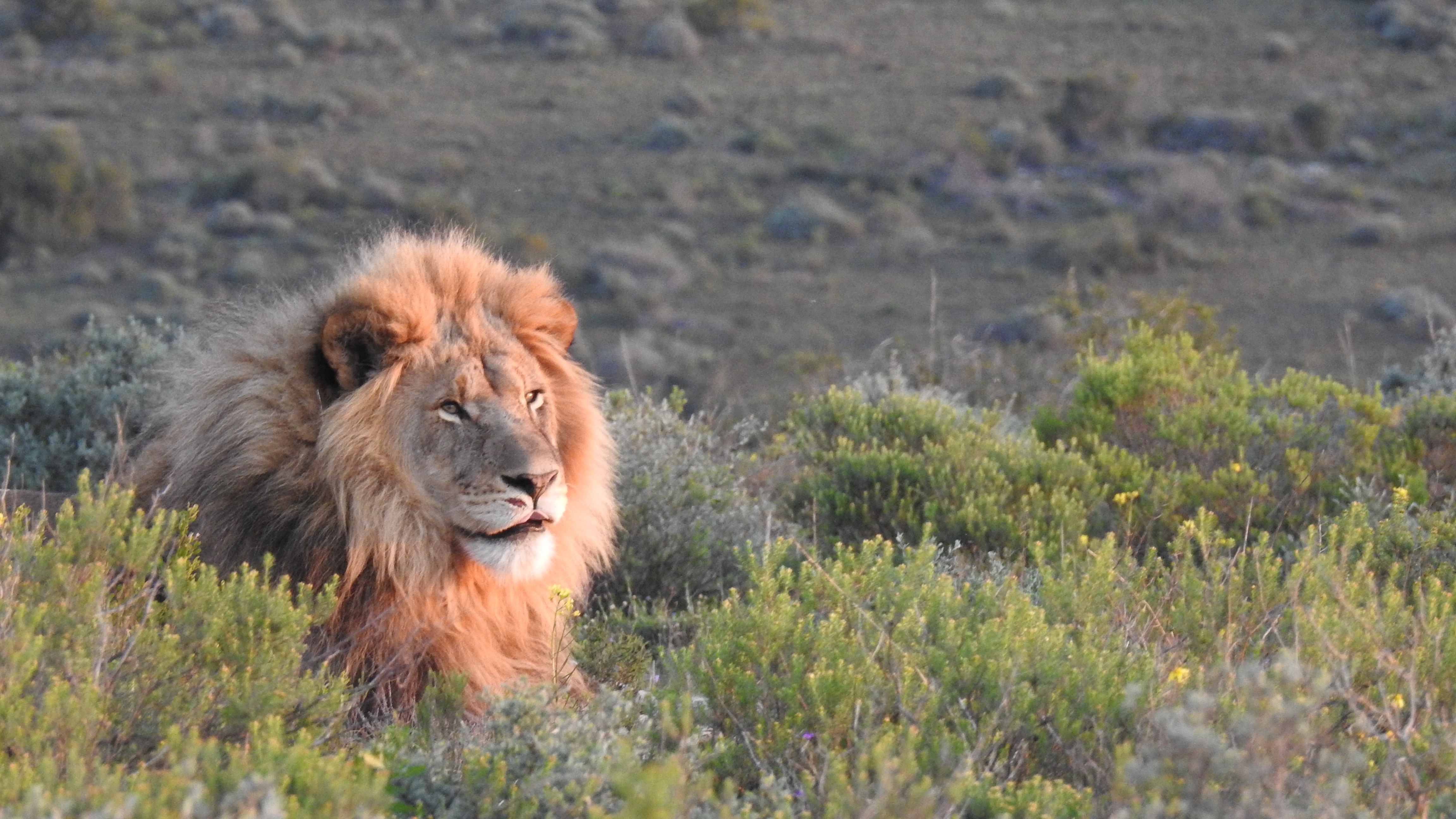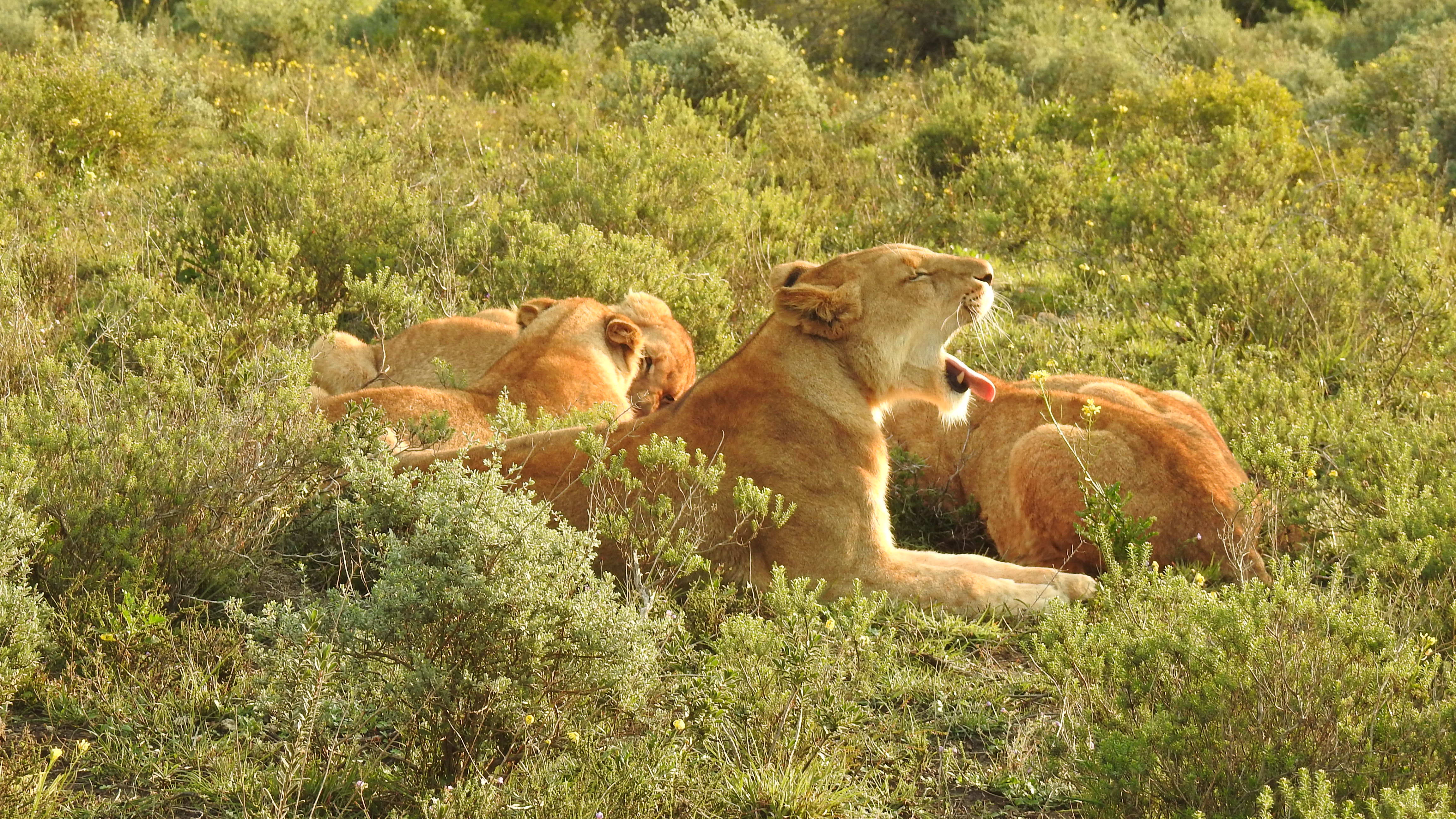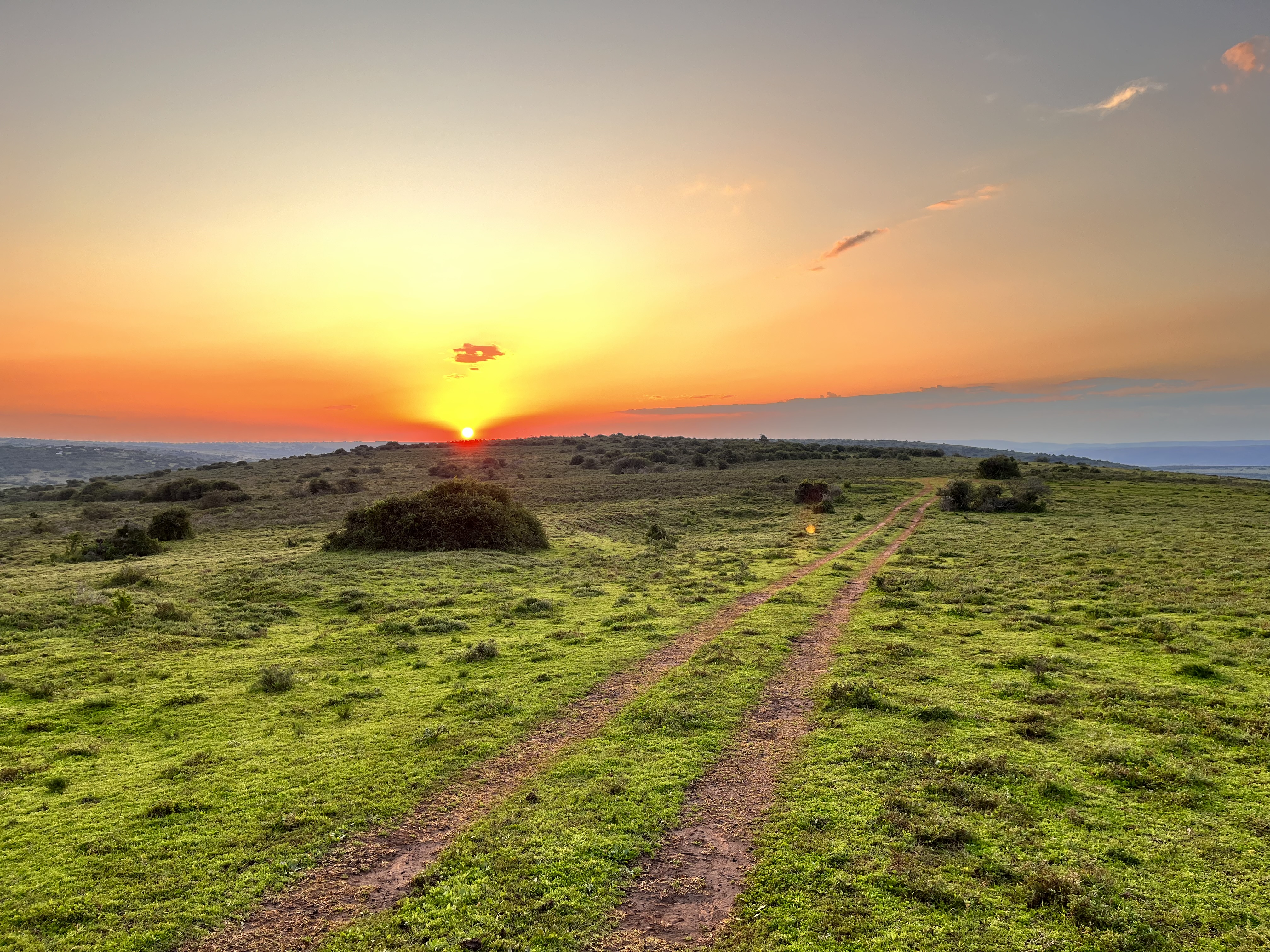 Day 8
A marvelous day for the Frogs…we started with an unexpected cheetah relocation, a leisurely walk along the beach, and a rhino de-horning at Kariega Game Reserve. Stay tuned for something very special on our last day!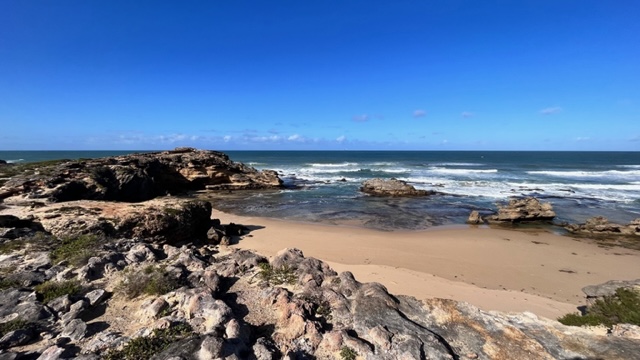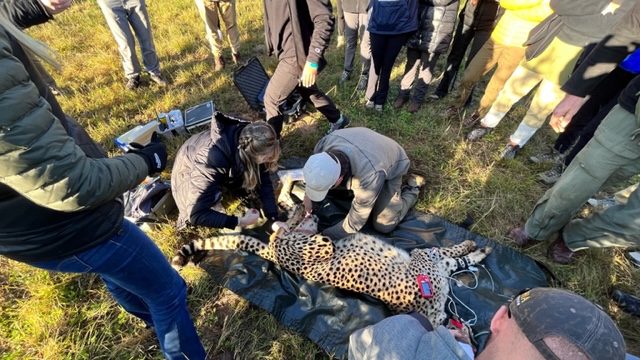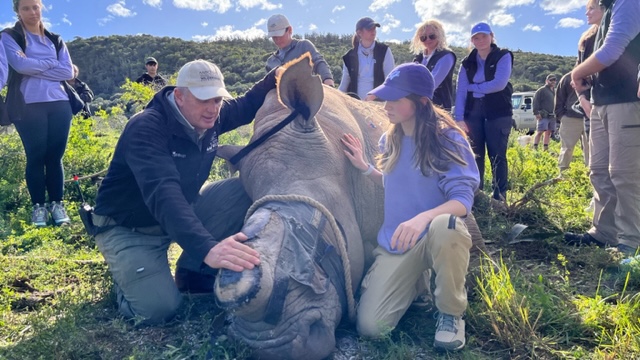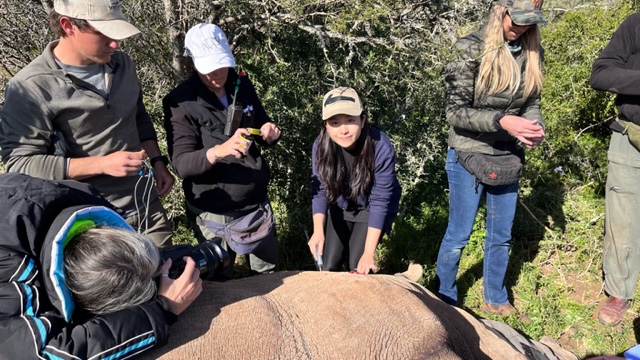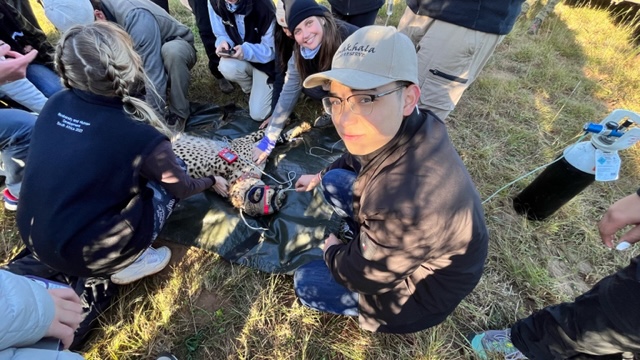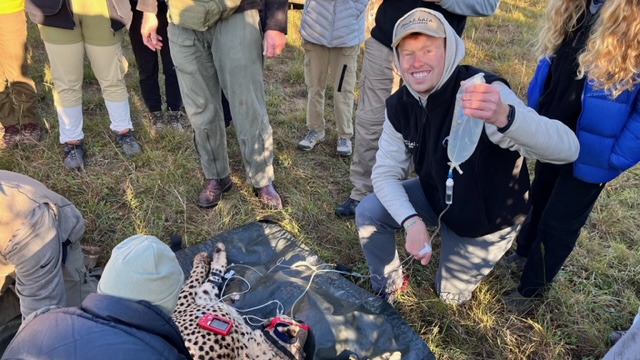 Day 9
We relocated two giraffes to a nearby reserve…a remarkable procedure. This is a high-risk one for the animal as they cannot be down for long and have to be walked into the trailer. A real team effort. Goodnight from Amakhala. My heartfelt thanks to everyone here for hosting us. As one student said: "I am forever changed."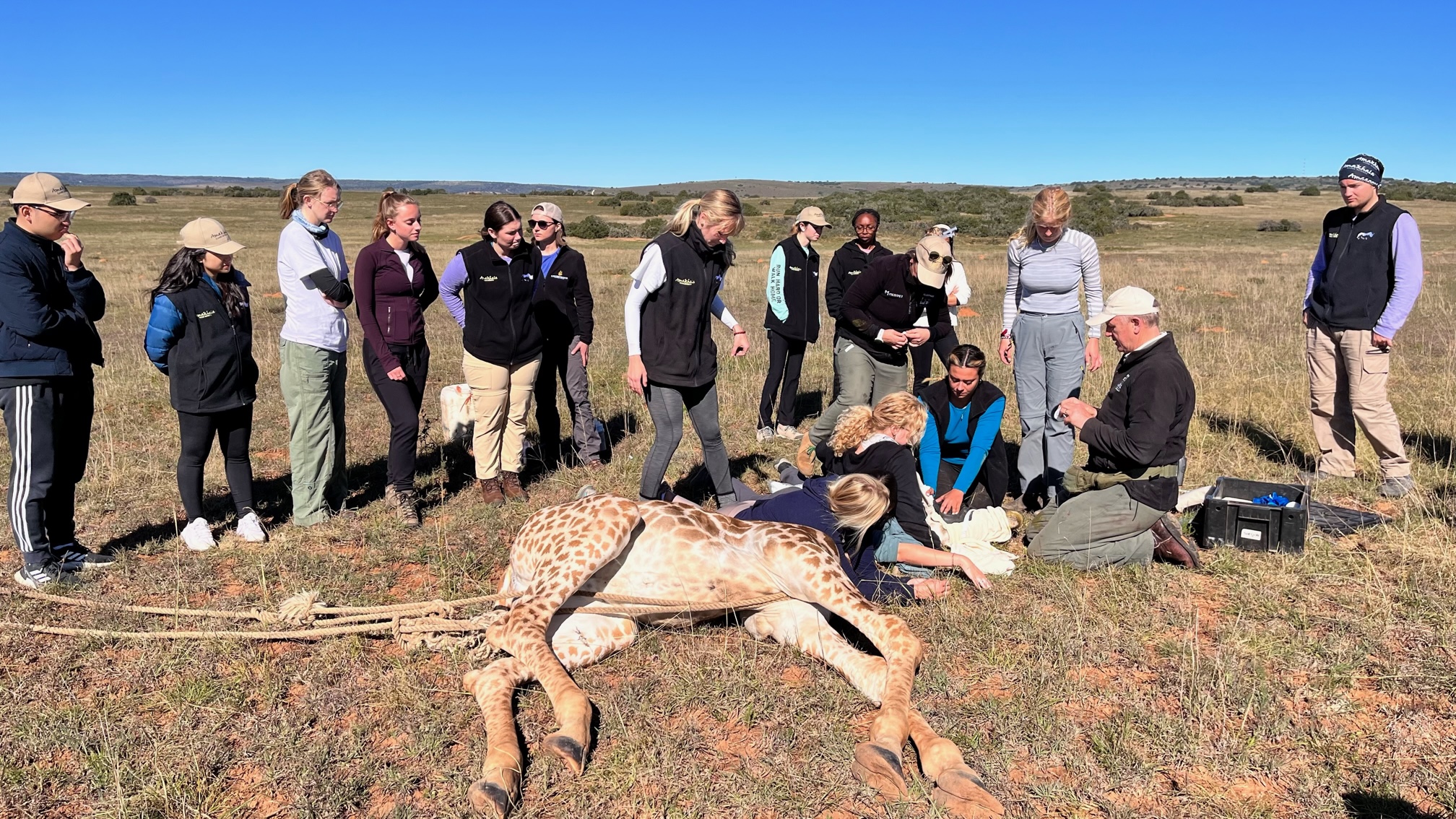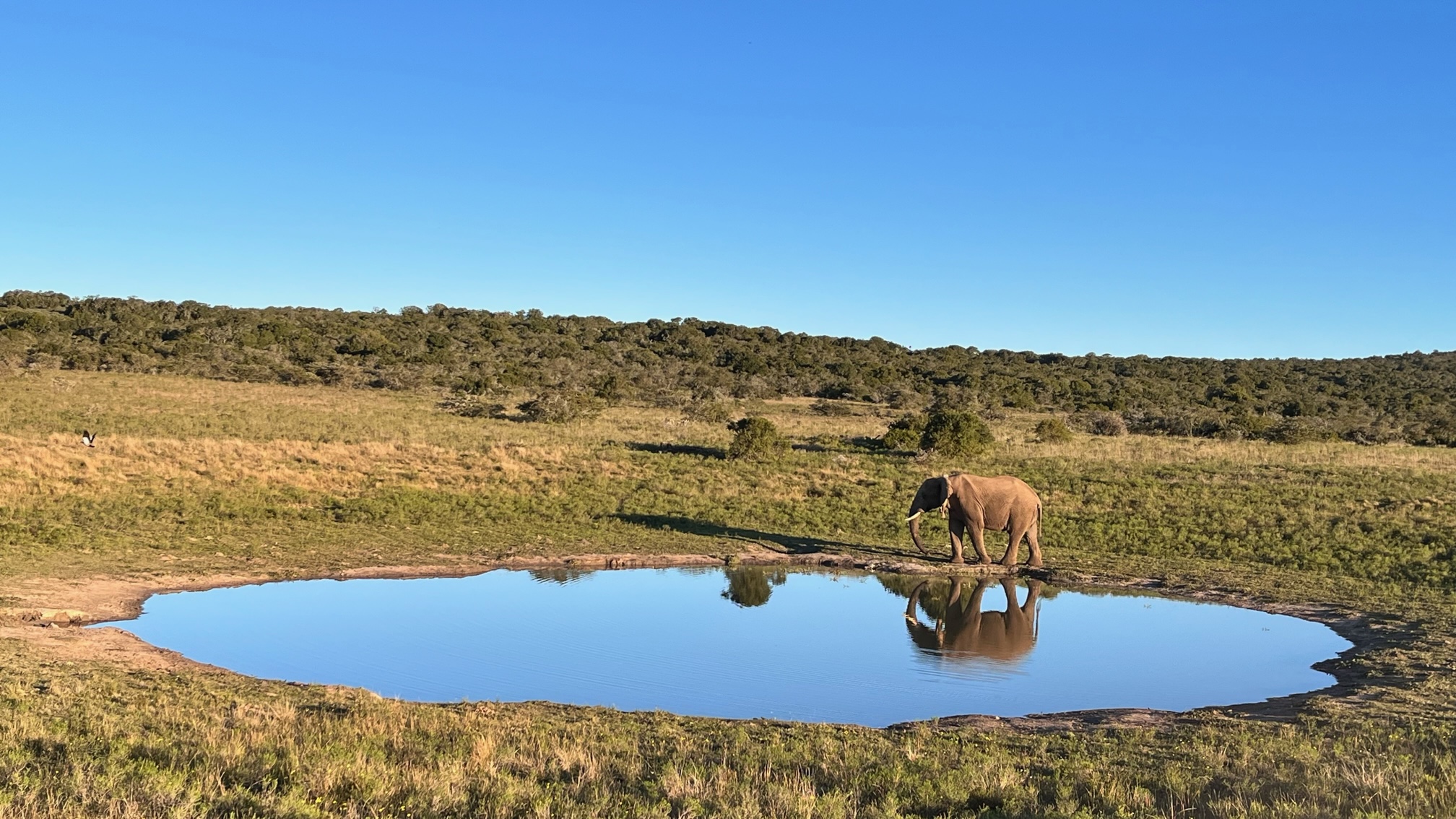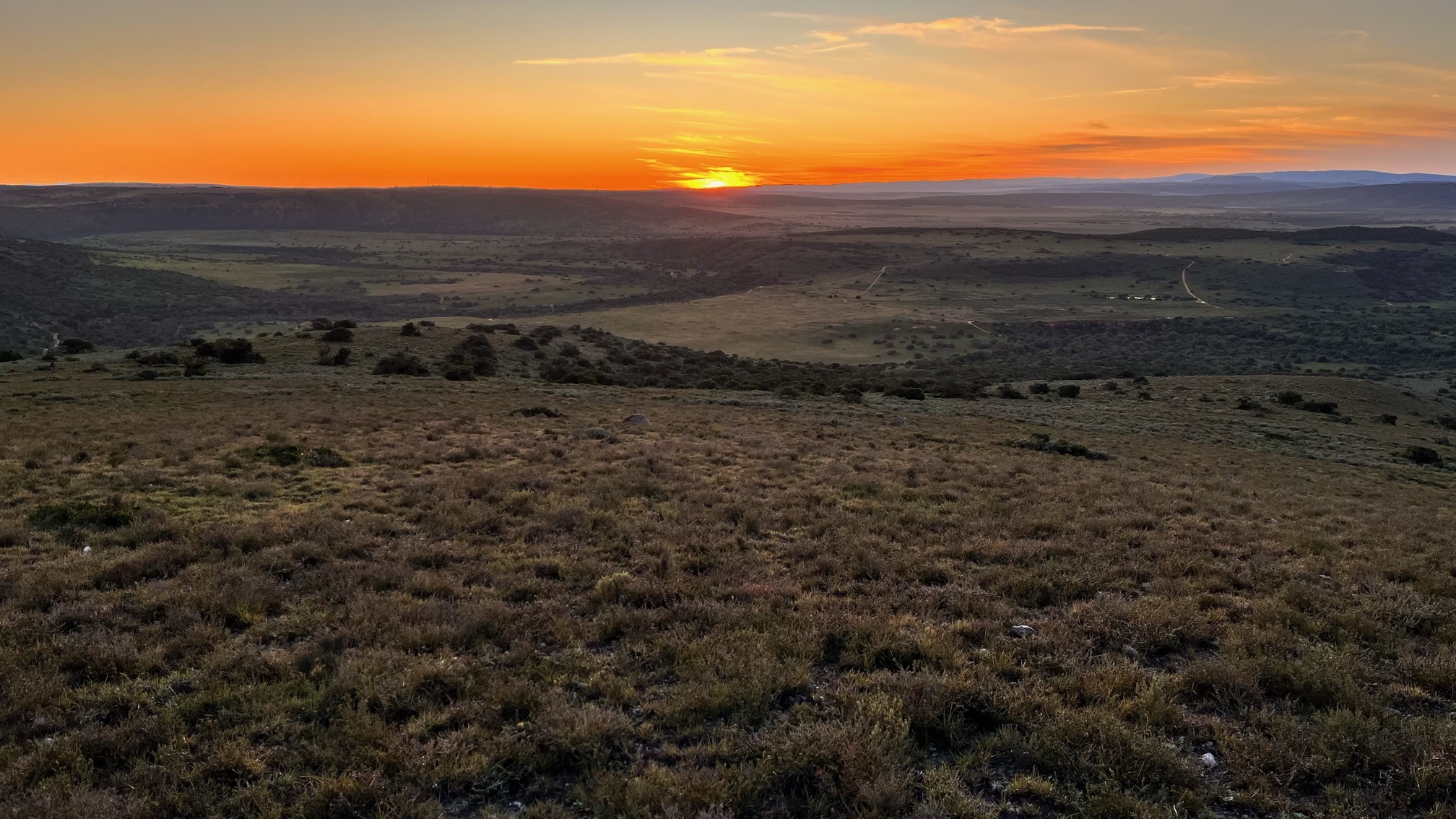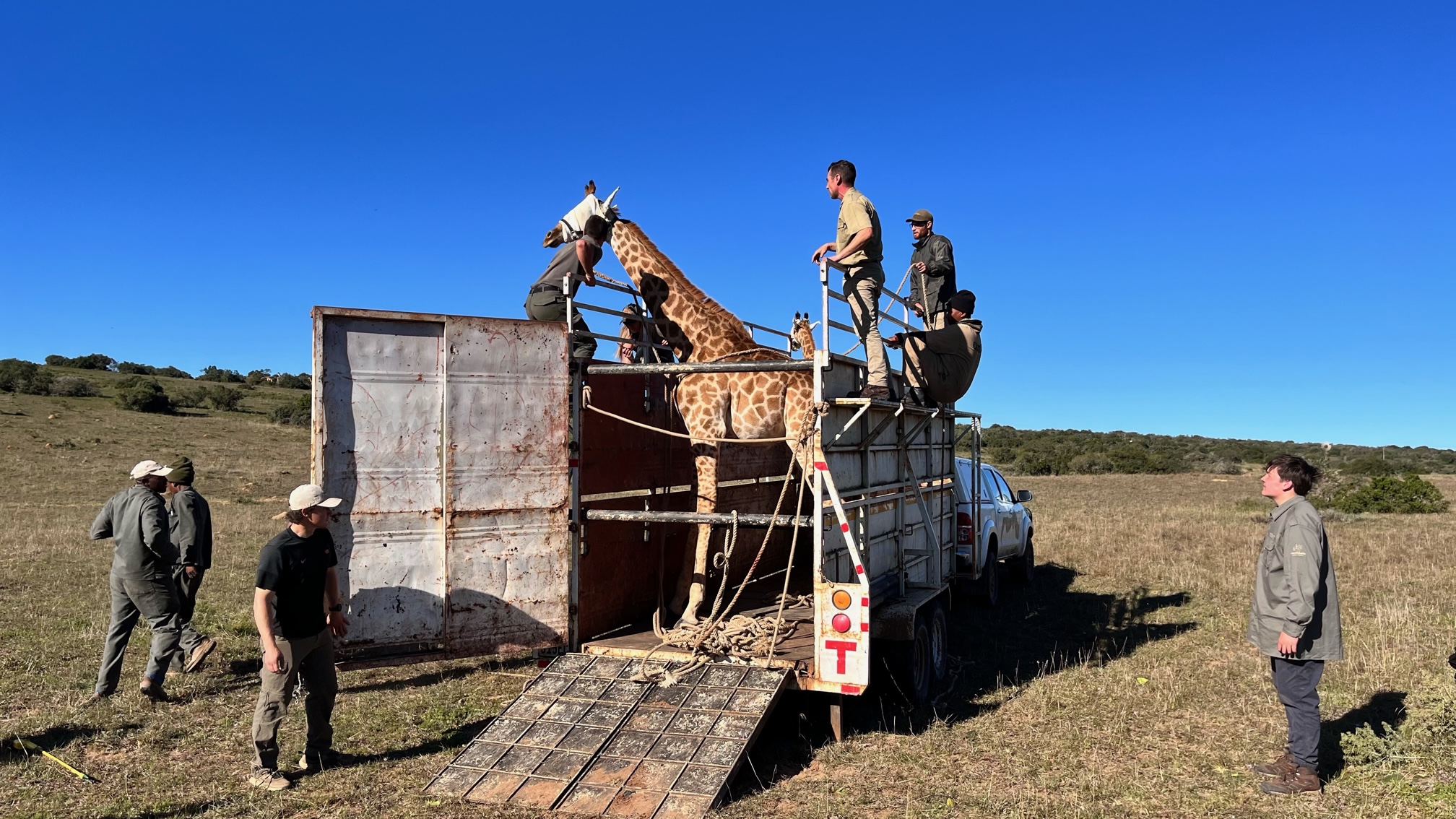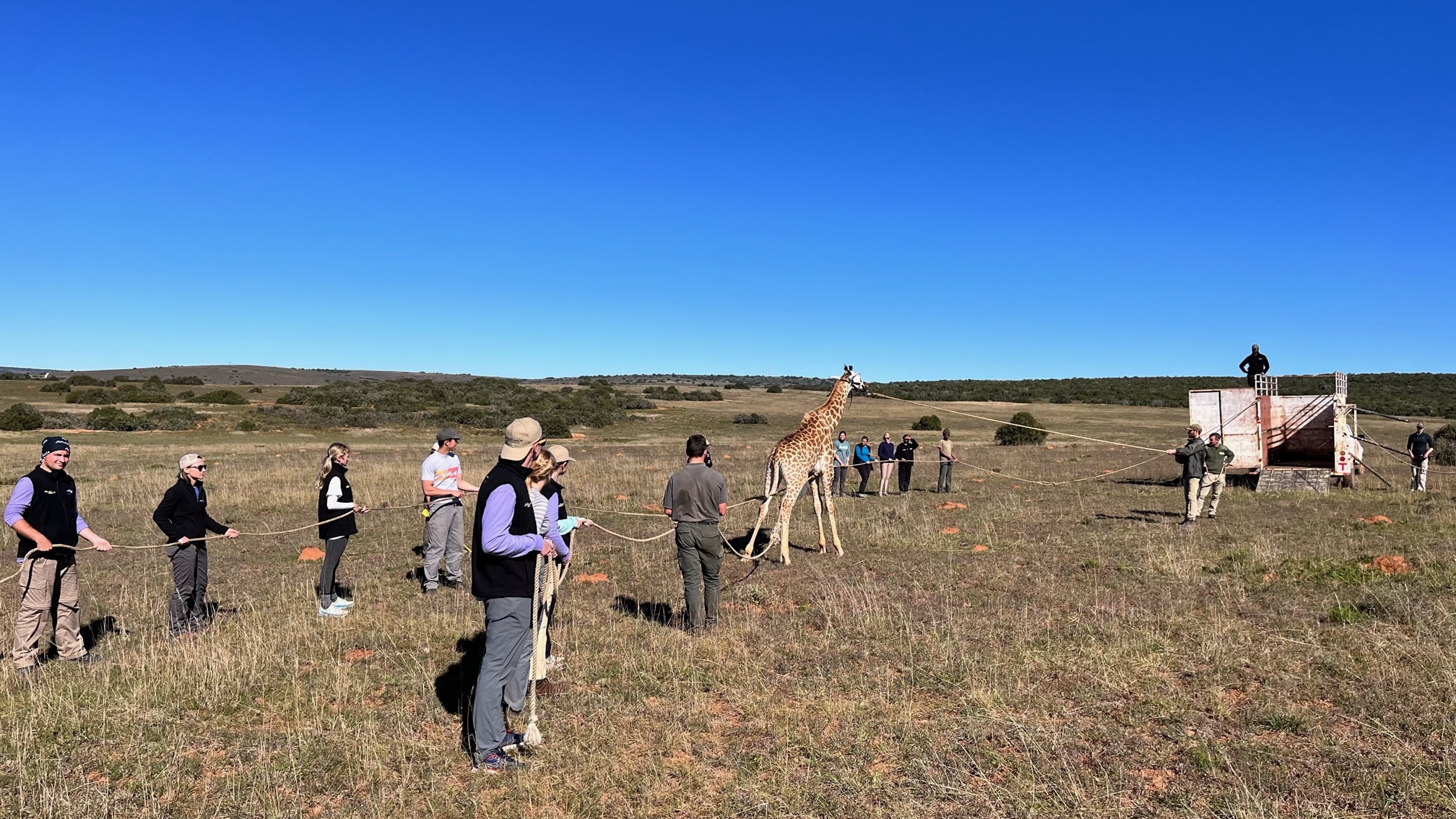 Reflection
In 2015, we cruised up the Kariega River to Sibuya Game Reserve, a beautiful spot in the Eastern Cape of South Africa. It was our first TCU study abroad trip to the region. I took this photo of a white rhino on the point bar with four others, who were out of frame, peacefully grazing. Today we cruised past that same spot, now empty. Three of those rhinos I saw in 2015 were poached nine months later. We fight on.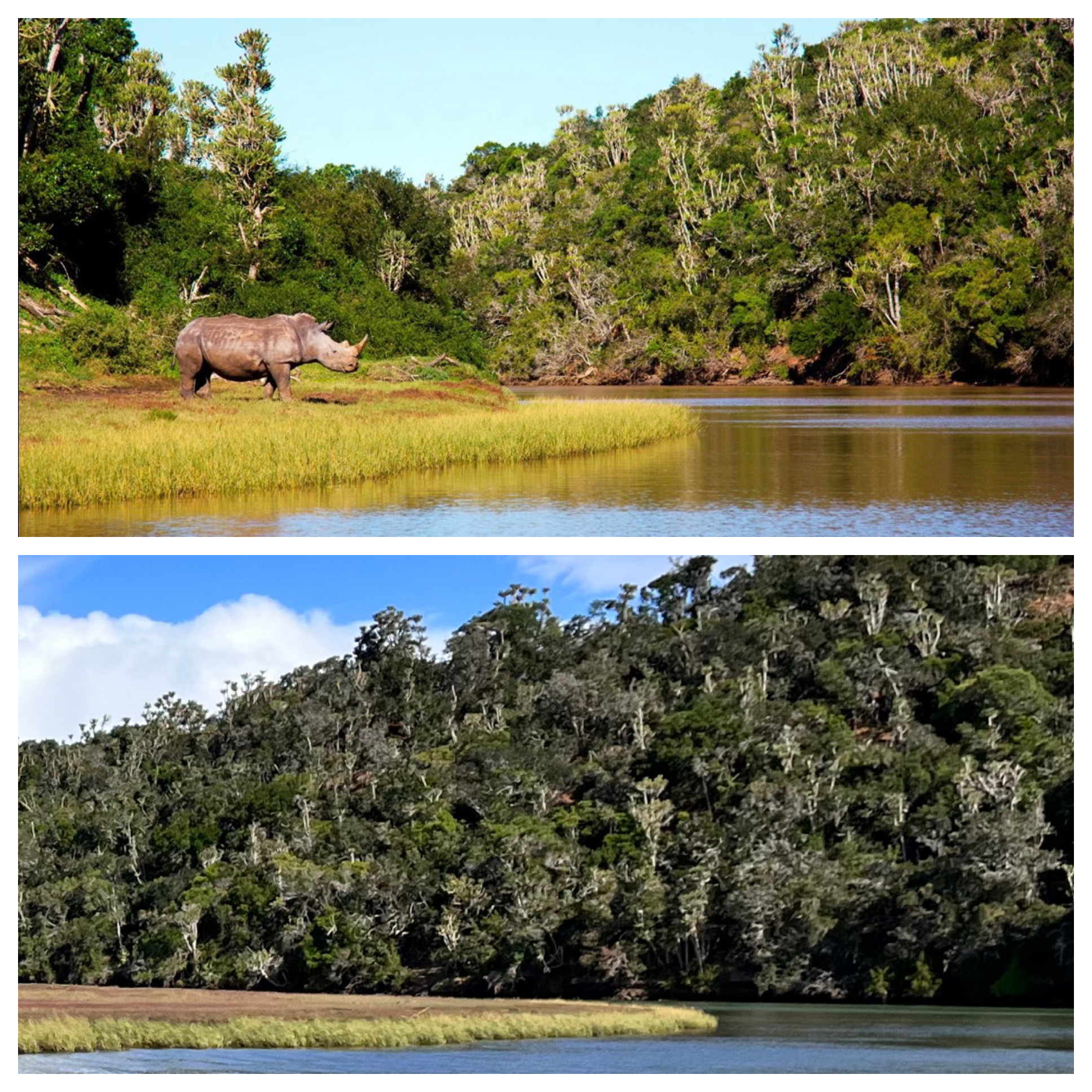 Learn more about the TCU Rhino Initiative.