Matt Chumchal, TCU professor of biology, along with eight coauthors, recently had a paper, "Use of Riparian Spiders as Sentinels of Persistent and Bioavailable Chemical Contaminants in Aquatic Ecosystems: A Review," published in Environmental Toxicology and Chemistry (ET&C), an international scientific journal. The article reviews the use of riparian spiders as sentinels of environmental pollution, and suggests the development of national-scale programs to monitor chemical contaminants in aquatic ecosystems using spiders. Chumchal says, "Hazards posed by chemical contaminants to wildlife and human health are determined in part by their bioavailability or ability to be taken up by the body, but determining the bioavailability of contaminants from measurements of concentrations in water or sediment can be difficult. In this review article, we propose using spiders as a cost-effective approach to monitoring pollution in the environment."
The Society of Environmental Toxicology and Chemistry (SETAC) is a not-for-profit, worldwide professional organization that publishes ET&C. SETAC is dedicated to the study, analysis and solution of environmental problems, the management and regulation of natural resources, research and development and environmental education. Chumchal says, "ET&C is one of the top journals in the field of ecotoxicology and has led the field by publishing studies focused on the cross-system transport of contaminants by biota, making it a natural choice for this review."
Aquatic ecosystems around the world are contaminated with a wide range of chemicals, including metals and organic pollutants. Many of these chemical contaminants have complex environmental cycles and they can be incorporated into aquatic food webs and pose a health threat to people and animals. Identifying appropriate sentinels that reflect bioavailability is critical to assessing and managing aquatic ecosystems impacted by contaminants.
Chumchal et al.'s analysis of the literature on the use of riparian spiders as sentinels suggests that significant progress has been made during the last two decades of research. He says, "Further study of riparian spiders could allow for development of national-scale programs that utilize riparian spiders in aquatic ecosystems and complement existing monitoring programs utilizing fish and dragonflies." Chumchal co-authored the paper with fellow researchers Gale Beaubien (EPA), Ray Drenner (TCU, emeritus professor in biology), Madeline Hannappel (UNT, graduate of TCU), Marc Mills (EPA), Connor Olson (Syracuse University), Ryan Otter (Middle Tennessee State University), Andrew Todd (TCU, current M.S. student), and David Walters (USGS).
Read Chumchal's published paper here.
Learn more about the Society of Environmental Toxicology and Chemistry and TCU's department of biology.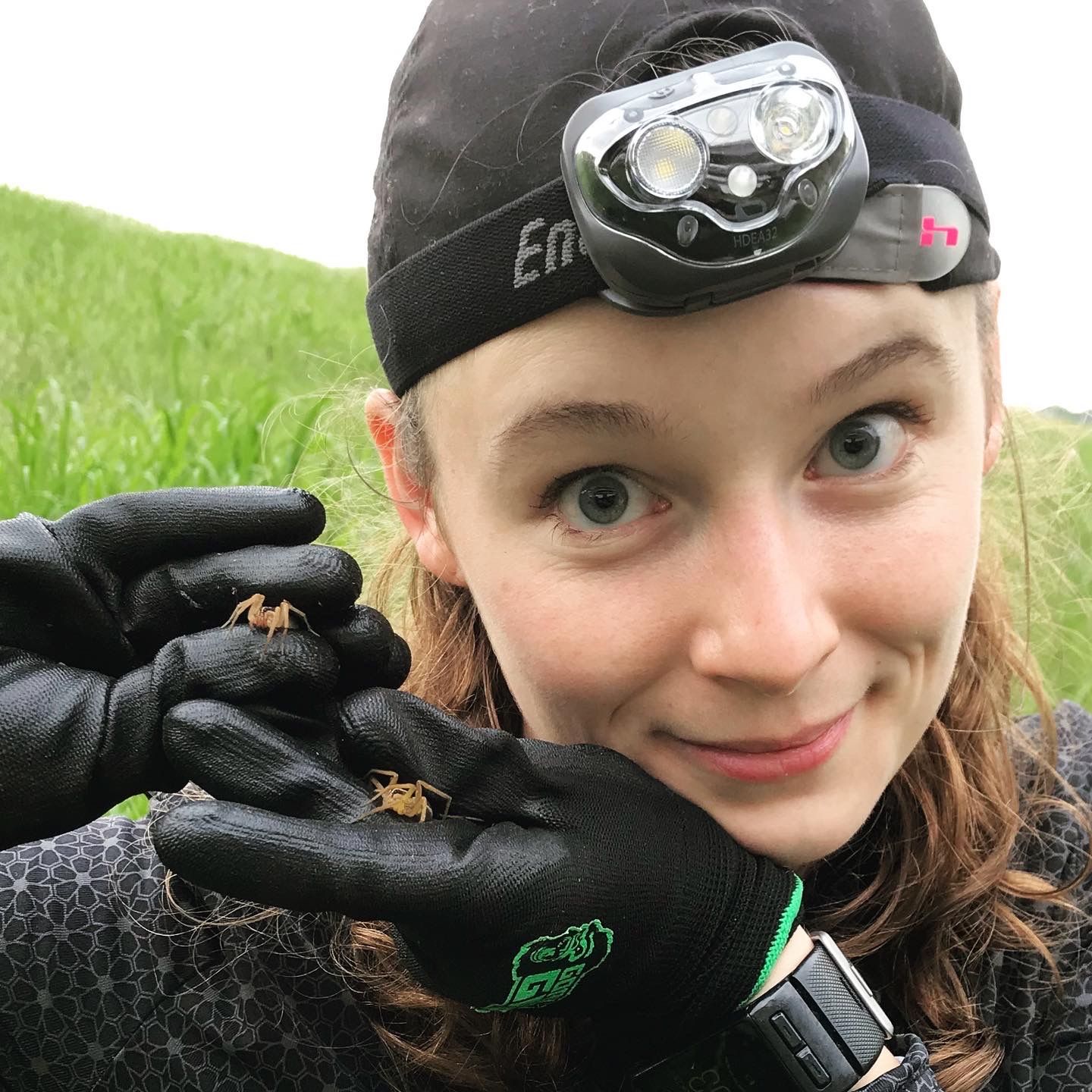 Maddy Hannappel is a co-author of the paper and TCU Biology alumni (BS and MS).