Since he was a young boy, Chris Reale '17 knew he had a taste for the food industry and brought his dreams to life when he helped move Flores Barbecue to Fort Worth. But before we go into detail about that, let's rewind on what led Reale to success in the food and beverage industry.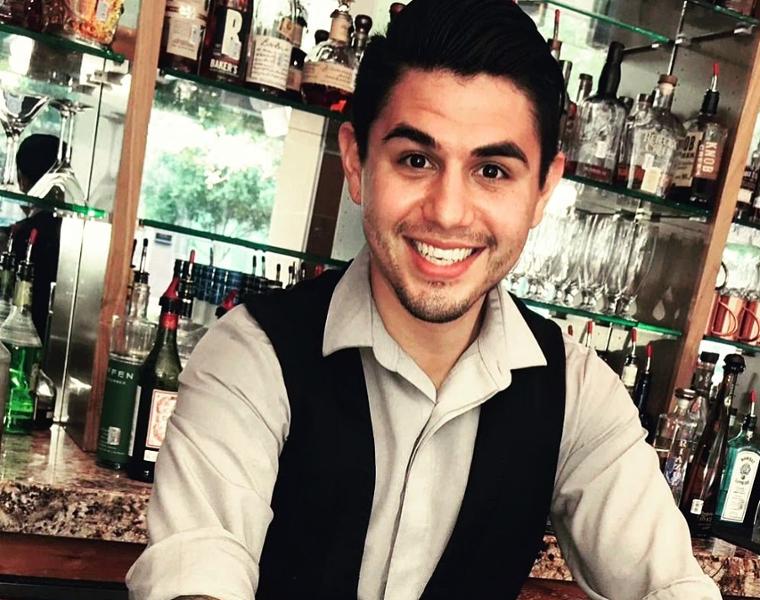 Cooking and sharing food played a huge role in Reale's family life while growing up in Fort Worth—his mother and everyone in his family are excellent cooks. During his teenage years, Reale worked at Del Frisco's and worked his way up in the kitchens of different restaurants until he met Chef Lou Lambert, who became a mentor figure for Reale. Chef Lambert taught Chris about the mechanics of cooking and working the kitchen, but he had one special piece of advice for Reale: he would need to get a college education if Reale ever wanted to run his own business one day.
So that's what brought Reale to TCU's Nutritional Science program in the College of Science & Engineering. While pushing through the 124 required credit hours at TCU, Reale continued working full-time at restaurants in Fort Worth. It was during his final stretch while balancing school-work with running the cocktail program at Grace downtown that Reale set a long-term goal for himself: in five-years he hoped to open a restaurant that he would build from the ground up.
"If you're cooking professionally, you have to know the science of food or you can't do it right," said Reale while discussing the importance of his major at TCU. "My mom cooked everything from scratch and nutrition has always been a part of my life. So, finding a major that connected with my upbringing and profession, well there's no other direction I could've wanted." But nutrition wasn't the only focus for Reale at TCU. Minoring in business was another key factor in Reale's education, "people forget that restaurants are businesses, and although it is about how you cook, you really need to know how to run a business to have a successful restaurant."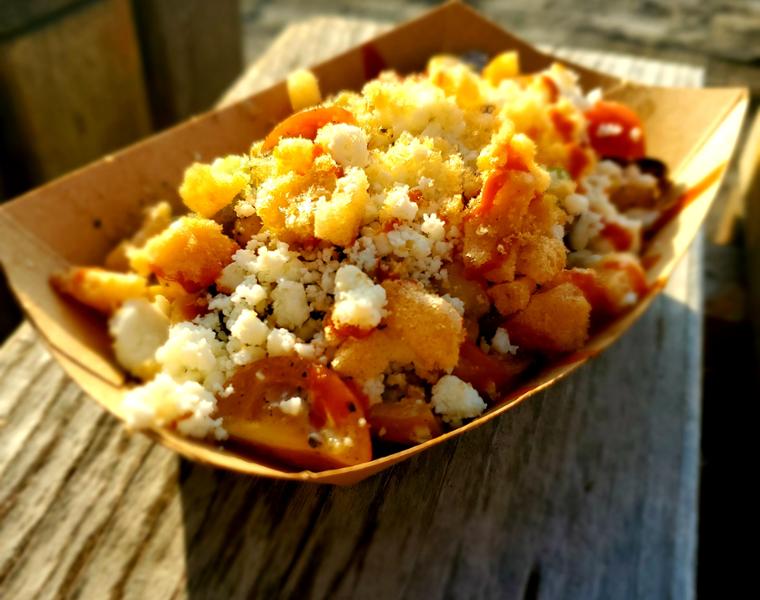 Anne VanBeber, a former professor of Reale's, spoke highly of his dedication to his work at TCU – especially in the many courses that he took with her while he was in school, "Chris was a dependable and engaged student who was serious about getting his degree. He came back to school after about 10 years of experience in the food and restaurant industry. Over these 10 years Chris was mentored by several well-respected and well-known food and culinary professionals in the Fort Worth area, and he brought this expertise to the classroom and lab settings." In addition to being studious and well-prepared, Reale was easy to like, according to VanBeber: "he was fun to have in lab because of his advanced skills. He worked well with the other students, and I know they enjoyed learning from him."
Reale credits his studies at TCU for sharpening real-world skills that contribute to his work: "it's always the things you don't really expect from going to school, like group projects and delegation. Delegation is my entire job." Through his studies at TCU, Reale learned how to prioritize tasks and believes there are many skills that he (and many students) may have overlooked while in school that help him to be successful in the working world today.
Despite the feeling of preparation that he may have felt when he graduated from TCU – working in the restaurant business is not an easy job. Reale believes the challenges of working in the food and beverage industry are what keeps him motivated: "sometimes I ask myself why any sane, normal person would go into this business. You're on your feet 14 hours a day and still working. Never off the clock, but it's the challenge that motivates me. Never gets mundane, there's always some new challenge to get over."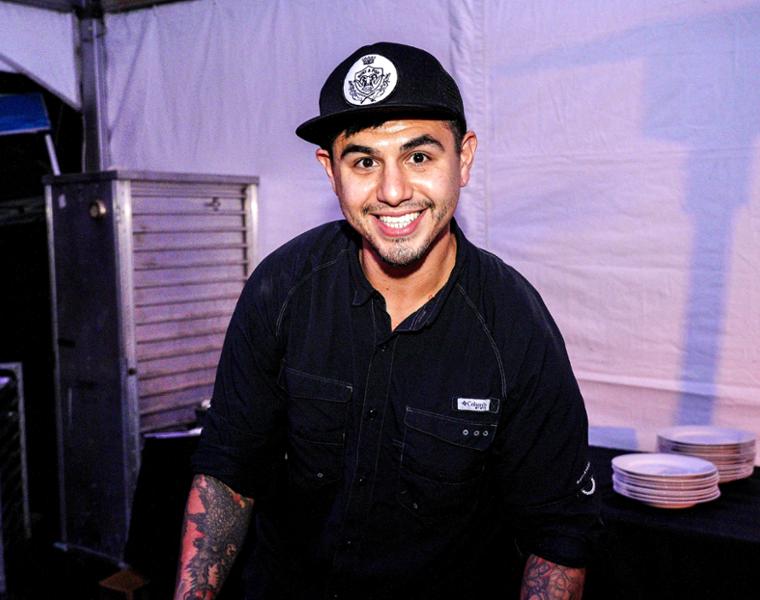 It's important to realize that there are definitely some misconceptions about the "glam" of working in the food and beverage industry. Reale noted that it's easy to miss the hard work and grit that goes on behind the scenes of a restaurant because things are supposed to look polished, "everything from customer service to the placement of food on a plate are strategic approaches to give the customer the best possible experience." Seamlessness serves as a crucial aspect to a good restaurant experience and it requires hard work.
After graduating Reale served as Operator and VP of Flores Barbecue and played a huge role in moving Flores Barbecue from Whitney, Texas to Fort Worth's Trailhead at Clearfork. Unfortunately for the owner of Flores Barbecue, the move didn't work as planned and the restaurant's new trailer will close (with no hard feelings from the owner). But that's not the end of Reale's restaurant career in Fort Worth. Actually, it's quite the opposite—Reale will complete his goal set while he was at TCU to run his own restaurant from the ground up: Campo Smokehouse. Reale's new Tex-Mex restaurant is set to rebrand out of Flores Barbecue and remain at the Trailhead in Clearfork. Although the former owner is no longer involved in the partnership, the Flores Barbecue trailer will remain open in the meantime while Reale works on developing the brick and mortar for Campo Smokehouse. Things are still in the planning stage, but Reale couldn't be more excited.