During the changing times of COVID-19, the College of Science & Engineering has found ways to contribute to the local community and to help ensure healthcare workers' safety. Tammy Pfrang, technical manager in the engineering department, got the idea to print masks using a 3D printer from an article on Facebook about a similar effort at Northwest Kansas Technical College.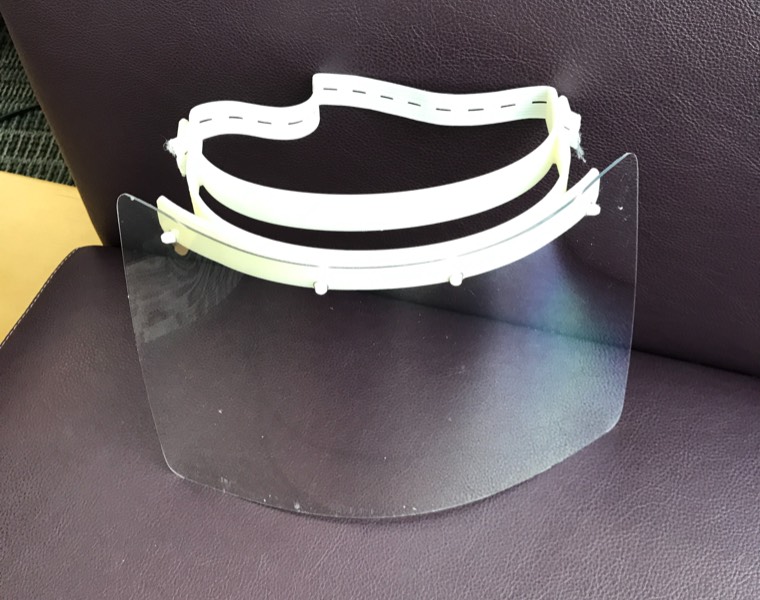 The files for the 3D designs were downloaded from the Prusa website. Prusa's design for the headband is efficient to print, uses less material, and utilizes transparencies as the shield. The engineering department is using two different 3D printers to print the two designs of the headbands for the face shields. The printers are started once a day, and they run into the night. Each morning, the printers are unloaded and restarted by Pfrang.
The headband piece is just a portion of the face shield. The plastic shield piece is not 3D printed and has to be acquired. "The supply chain for Polycarbonate is pretty broken right now due to the high demand of face shields," Pfrang said. "The engineering department was able to purchase enough material to make 120 face shields."
Dean Hartman contacted all CSE department chairs and asked if they had any transparencies that they could donate to the cause. He collected about 1,200 transparencies in total. The design from the Prusa design required a standard 3-hold punch for the spacing of the tabs on the headband. Howard Horne, Pre-Press Specialist from TCU Printing Services, was able to punch the six required holes in all 1,200 transparencies in just one day. To expedite this process, Administrative Assistant Teresa Berry "slip sheeted" the transparencies, which involved placing a sheet of paper placed between each transparency.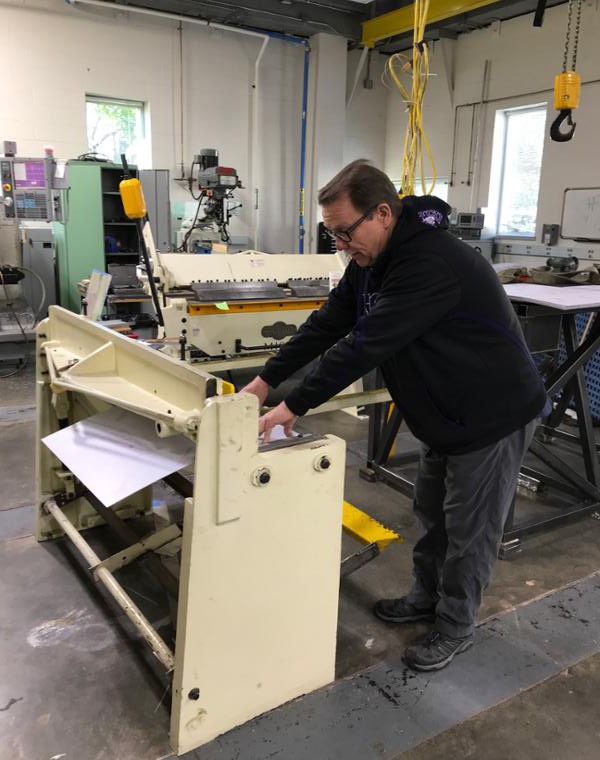 "It is great that TCU was willing to support this project with resources from CSE, and that the school allowed the 3D printers to be used during this time of remote access to the university," Pfrang said. She credited the engineering department as well as many individual people with pitching in to help with the shortage of personal protective equipment (PPE) during this time.