Ally Lunich and Sawyer Diaz, two pre-health students, have been working to create volunteer opportunities for their peers during the pandemic. Lunich is a biology major with a cultural awareness in health & healthcare minor, and Diaz is a biology major with chemistry and Spanish for health professions minors. They were both drawn to TCU due to the stellar reputation of the pre-health program.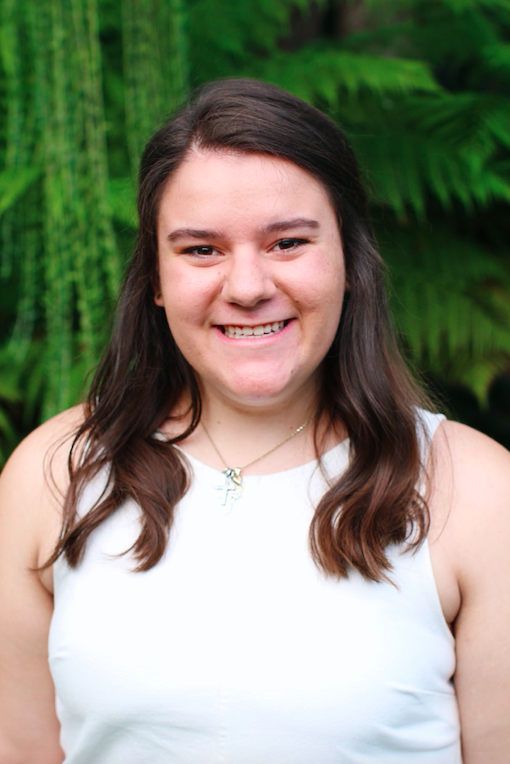 Lunich and Diaz recently put together a list of more than 40 charitable and non-profit organizations, both locally and nationally, to provide virtual volunteering opportunities to pre-health students. TCU had many existing relationships with these organizations, but Lunich and Diaz also created new opportunities. In-person volunteering in many hospitals is limited due to COVID-19, so they were eager to find new ways to help the community. Some of these activities include tutoring healthcare workers' children via Zoom, setting up online reading partners with children from Title I schools, spending time with socially isolated elderly people, and writing letters to patients.
Mercy Clinic and Cook's Children are two of the biggest organizations pre-health students volunteer with, but there are many other opportunities available. Lunich and Diaz compiled information about various organizations in the area to share with fellow pre-health students. They have started highlighting a volunteer and volunteer opportunity each month, which provides a way to catch students' attention with a rolling list of opportunities.
The organizations vary in mission and purpose, and include things like:
Brighten A Day: works to spread cheer to those needing encouragement through a number of virtual methods
Crisis Text Line: trains crisis counselors to work evenings and through the night, texting support and resources to those in need
The Cares List: interacts with residents in independent and assisted living situations via mailing cards and participating in a pen pal program
Frontline Tutoring: provides free virtual tutoring to the children of healthcare workers and underserved youth affected by COVID-19
Project Sunshine: supports pediatric patients by bringing joy and connection through various means (video calls, telling jokes, sending cards, sewing masks, etc.)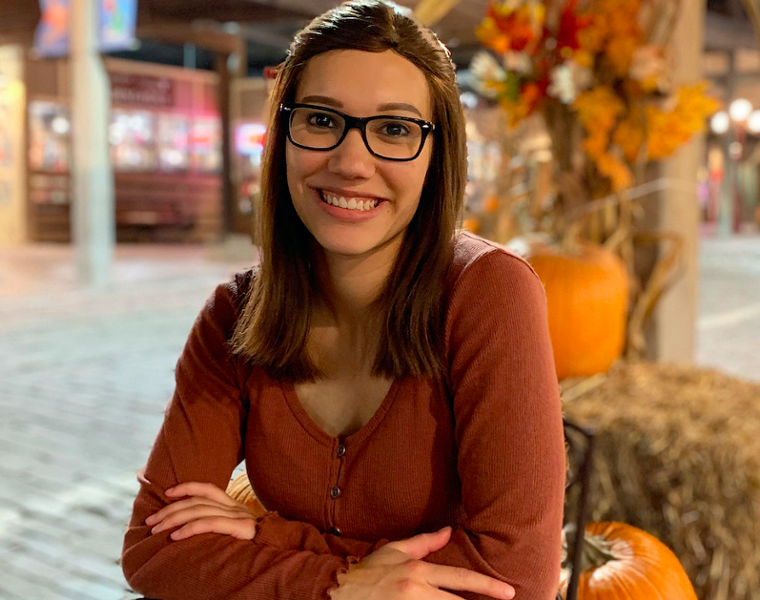 Lunich and Diaz are in the process of partnering TCU students with UNTHSC School of Medicine medical students to start a homelessness outreach program. They are also working on gathering volunteers to tutor students at the Texas Academy of Biomedical Sciences (TABS).
Volunteering plays an important role in the healthcare profession. "Medical schools want to see that you're genuinely invested in helping people," Lunich said. "Hospitals can't pay for everything they need, so volunteers are beneficial for the whole community. It's win-win for everyone involved."
"One of the hallmarks of TCU is being involved in the community and helping other people. I see volunteering as an essential part to a TCU education," Diaz said. "Pre-health is such a service-oriented profession, and volunteering, especially in light of the pandemic, is a great way to help others."
Reflecting on her own volunteer experiences, Lunich can see the impact she has had on others. She found a way to help Envoy Hospice remotely by calling local pharmacies and providing information about their hours to patients. "Something really little to you, just an hour or two a week, can really help someone else," she said.
Diaz has been involved with the reading partners program and has enjoyed her time with the children. "My work with this program has shown me that I can directly make an impact on a child's education," Diaz said. "Education has a direct impact on the child's future access to healthcare, so it's very rewarding for me to be able to play a small role in providing for a better future."
Lunich is involved with the pre-health leadership council, Leaders for Life, Global Medical Training, research, and a sorority on campus. Diaz is also part of the pre-health leadership council, the pre-health honor society Alpha Epsilon Delta (AED), and Leaders for Life. Lunich is appreciative to TCU staff across campus, both within the College of Science & Engineering and beyond. "There are so many people who are genuinely invested in seeing us succeed and grow," she said. Both Lunich and Diaz mentioned how helpful Jill Duncan, the coordinator for the pre-health professions institute, has been in their college experiences.
"I've met so many personable professors and made some lifelong friends at TCU," Diaz said. "I really think TCU's pre-health program is incredible. There's a lot you can be involved in and so many ways to grow as a student."