Main Content
Alumni Spotlight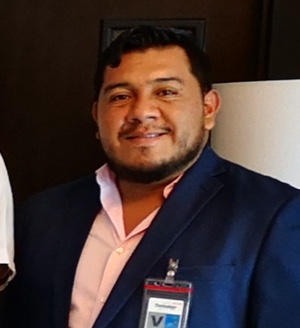 Current Employer:
Ministry of Agriculture an Cattle Development Panamá
Job Position/Title:
Ministry of Agriculture an Cattle Development Vice Minister's Technical Assistance
Job Duties/Responsibilities:
Evaluate livestock projects presented to MIDA by producers and associations.
Help and evaluate in social development projects related to the agricultural sector.
TCU RM Reflections:
RM prepared me to evaluate break-even points and the financial reasoning of the projects loaned to the ministry, and evaluate the feasibility and analyze the economic development of the projects and how it is developed in the country.
Advice to students: take advantage of the experience of visiting farms, operations, companies with real examples, on how to solve day-to-day situations; take advantage of the debates and talks that take place after each field trip; and take advantage of the experience of the teachers, TCU RM alumni, and contacts associated w/TCU RM.
Prior Experience/Education:
Coordinator of logistics and distribution of bags with food distributed by the government of Panama, in charge of inventory management, logistics of distribution of supplies, coordination of production and administrative personnel. Reception of approximately 25 containers daily with dry goods, storage, and distribution of merchandise. Coordination of daily production of 25,000 of bags to be distributed in the national territory of Panama.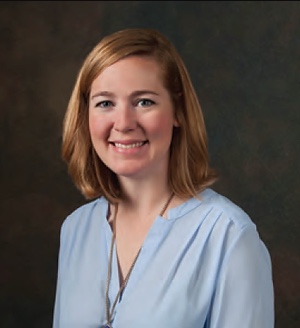 Current Employer:
Washington Cattlemen's Association
Job Position/Title:
Chief Executive Officer (CEO)
Job Duties/Responsibilities:
Administer the directives of the WCA who mission is to protect and grow the cattle industry in the state of Washington. I'm a lobbyist, an event planner, a fundraiser, membership liaison, and everything in between!
TCU RM Reflection:
The thing about our industry that is required to be successful is to know a little bit about everything—production, finance, international trade, animal health, management, conservation, leadership, etc. TCU RM gives you a comprehensive background in most of those areas, and there's not another program out there that is equal to us in what you gain. It's been invaluable for my career.
Prior Experience/Education:
I have a BA from TCU in History and have worked for TSCRA, Lone Star Ag Credit, and Texas Agricultural Land Trust prior to moving to Washington.
Other:
I can't thank Jesse Womack and Mr. Geider enough for inviting me to be involved with TCU Institute of Ranch Management's work in Scotland with the James Hutton Institute. The international perspective has been wholly enriching and importantly informative as a policy developer; I'm looking forward to the collaboration between our two constituencies.
Current Employer:
Lazy M Ranch Ltd.; Shepherd, TX
Job Position/Title:
Secretary of our family partnership, Bookkeeper, and yes, still a Ranch Hand
Job Duties/Responsibilities:
Record keeping, paying bills, consulting with cattle manager, who is also my son, as well as with other partners. I am still hands on working cattle and rotating the herds. My other job title is co-owner with my husband, of Landers Cattle Company which is a registered Red Angus ranch of of about 45 mother cows. We artificially inseminate all of our cows to produce the bulls for Lazy M's commercial cows. The commercial herd consists of around 1050 to 1100 mother cows.
TCU RM Reflection:
I will never forget what Jake Schrum, one of our professors, always told us, "You have got to know where you are." I believe if you apply yourself in the TCU RM program, you will know where you are or you will know how to get those answers.
I was very excited and felt quite prepared to get out and apply the knowledge I gained from the program. I did not go to our family ranch at first. I married a Hereford breeder and worked for a ranch in an area that is now Plano. In those days we showed cattle as a means of marketing them. The ranch dispersed after we achieved the goals laid out by the owner. My dad wanted us to come home and manage the ranch for him and we have been here since 1984.
Advice to Applicants/Students:
A word of advice to applicants/students, this course is very intense, but the rewards are great. You will be prepared to take on most any type of job in the industry. So set your goals and follow your dreams.
Prior Experience/Education:
Although I began my formal education at Texas A&M with a major in Agricultural Economics, I believe the TCU RM program put everything together for me. I believe I learned more in the 9 months I spent there, than my four years previously. Don't get me wrong, I loved my time at TAMU. Some of my most valued experiences in the program were the opportunities to meet people in the industry and understand how their businesses work. I truly felt that this was a unique opportunity for us in this program because not just anyone has this available to them.
Involvement in Organizations/Clubs:
Initially, I was a member of the Hereford Association, the TSCRA, and the Independent Cattleman's Association. I served on our local school board for 18 years and the Appraisal board. I am also a Lifetime Committeeman of the Houston Livestock Show. Currently, I am a member of the Red Angus Association, Texas Red Angus Association and past Treasurer and board member. I also hold a membership of R-Calf. These relationships are important. Meeting people from all over the state and nation is important to learning and sharing ideas about current events and new innovations in our industry.
Other: There is one last thing I would like to mention. Wherever you end up, be it a family ranch or any other business, remember that communication is key. Always keep those lines of communication open and clear. Your life and job will be much more enjoyable.
Current Employer:
Self; Post, TX
Job Position/Title:
Colt Starter/Horse Trainer
Job Duties/Responsibilities:
Starting and training ranch colts in the disciplines of reining, cutting, reined cowhorse, team roping, and ranch use. We trot these colts lots of long miles outside, setting a foundation for the rest of their lives. Our goal is to teach these horses to be confident and correct, able to go in any direction after they go through our program.
TCU RM Reflection:
TCU taught me the skills of running a business, accounting for every detail and how to use that information for success.
Prior Experience/Education:
I got my first colt breaking job for the Kokernot Ranch in Alpine, TX when I was 16. I've made a living for myself on the back of a horse ever since then. After graduating from TCU Ranch Management, I went into the colt starting business under the guidance of Jeff Williams. The year after graduating I started 247 2 year old colts with the help of my wife and many young men.