Main Content
Announcements
The Kit and Charlie Moncrief Conversations

The Geology Department is very pleased to announce an occasional series of talks on geologic themes. All are welcome, whatever the heterogeneity of their academic journeys.


As someone said, long ago; "Civilization exists by Geological consent and is subject to Change without notice." We should listen!
The Earth is the omnipresent essential backdrop to all of our lives, and it behooves us to understand its habits and idiosyncrasies, its moods and challenges, and to enjoy conversations between humankind and Earth, conversations that can be both symbiotic and Socratic.
Accordingly, the Geology Department at Texas Christian University will offer an irregular series of talks on eclectic themes that explore the human and scientific interfaces of our home planet.
If you have to miss, the talks will be available in PDF format.
The first talk, given by the Moncrief Chair holder was: Clans and Conglomerates, Cliffs and Conglomerates. Canto the First.
The second will be: The Old Red Sandstone a Fishy Tail.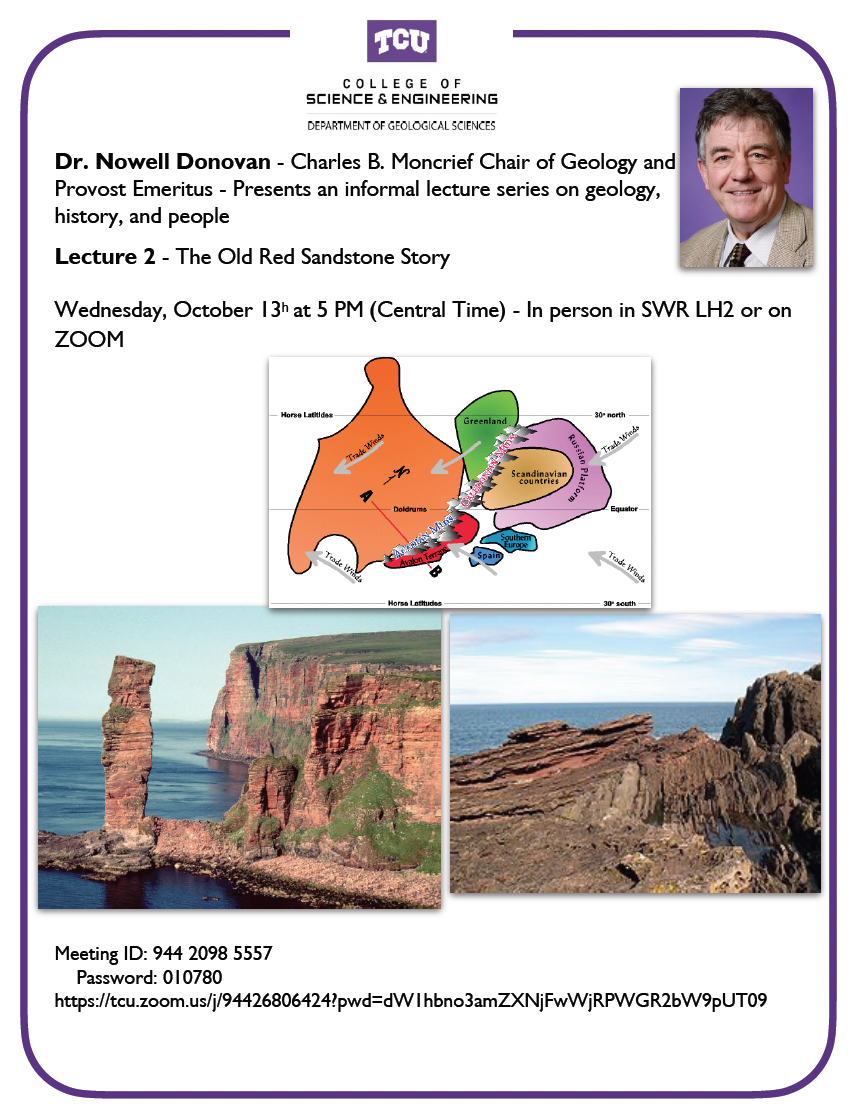 Dr. Nowell Donovan presents an informal lecture series on geology, history, and people.