Main Content
Alumni Spotlight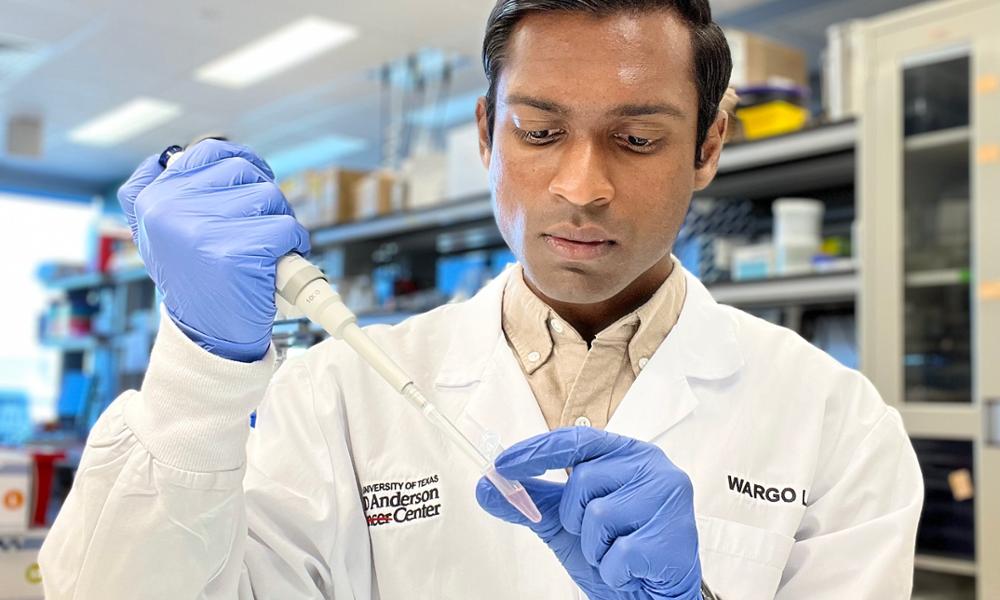 Dr. Manoj Chelvanambi (BS Biology, 2015)


Our Alumni Spotlight features Dr. Manoj Chelvanambi, an accomplished researcher and avid sports fan originally from Chennai, India who earned his BS degree in Biology from TCU in 2015. During his time as an undergraduate student, Manoj made time to pursue research as a member of Dr. Giri Akkaraju's research team, while also taking rigorous science courses and attending as many Horned Frog sporting events as time allowed. Manoj's research aimed to understand the mechanisms underlying hepatitis C virus pathogenesis and he was also involved in a collaborative project with a team of researchers from UNC Wilmington which focused on the development of a drug targeting estrogen receptor positive breast cancer. Manoj's undergraduate research led to his co-authorship on an article published in the Journal of Medicinal Chemistry and his selection as a Boller Award finalist for Best Honors Presentation. Following the completion of his BS in Biology in 2015, Manoj began a PhD program in Microbiology and Immunology at the University of Pittsburgh where he conducted research aimed at better understanding the therapeutic role of tertiary lymphoid structures (clusters of immune cells that occur outside of the lymph nodes) in melanoma. After earning his doctorate degree in 2021, Manoj accepted his current position as a post-doctoral fellow at the University of Texas MD Anderson Cancer Center in Houston, where he conducts research aimed at identifying immunotherapies effective in treating cancer. We asked Manoj about his current position and how his experiences TCU prepared him for a career in scientific research.
What made you choose to pursue Biology at TCU?
I always knew that I wanted to major in biology in college. The TCU Biology department was an excellent fit for me because of the small student to faculty ratio which ensured that I had meaningful interactions with my professors. The faculty at TCU Biology also had diverse research interests/specialties which provided me with several interesting upper-level elective courses to choose from. Additionally, the professors were friendly and approachable, and encouraging of my interests in research which allowed me to maximize my learning through classroom courses and independent, hands-on research in the laboratory.
How did your experiences as a TCU Biology student prepare you for your current career?
My experiences as a TCU biology student prepared me well for a career in scientific research. The TCU biology curriculum exposed me to a wide variety of scientific concepts and the rigors of departmental Honors research, including writing SERC grants, participating in the SRS and competing for the Boller award, helped me develop the core skills necessary to succeed as an independent scientist.
As a post-doctoral fellow, what do you do on a day-to-day basis?
My day-to-day activities as a postdoctoral fellow at MD Anderson are centered around translational research to improve clinical outcomes with cancer immunotherapies. I mine cancer datasets using computation tools to uncover novel biomarkers of response to immunotherapies and validate new findings using preclinical cancer models. I'm also actively involved in writing manuscripts to publish my scientific findings and grants to secure additional funding for future projects.
What would be your advice for current and future TCU Biology students?
Be proactive and make your TCU biology experience uniquely yours – sign up for classes that you find interesting, discuss and create teaching/research opportunities with faculty and network to explore different careers in biology and medicine. And most importantly, build strong mentor-mentee relationships and friendships with the people in TCU Biology (faculty, alumni, staff etc.,) – they're an incredible resource and will help you succeed at TCU and beyond.