Main Content
Engineering Major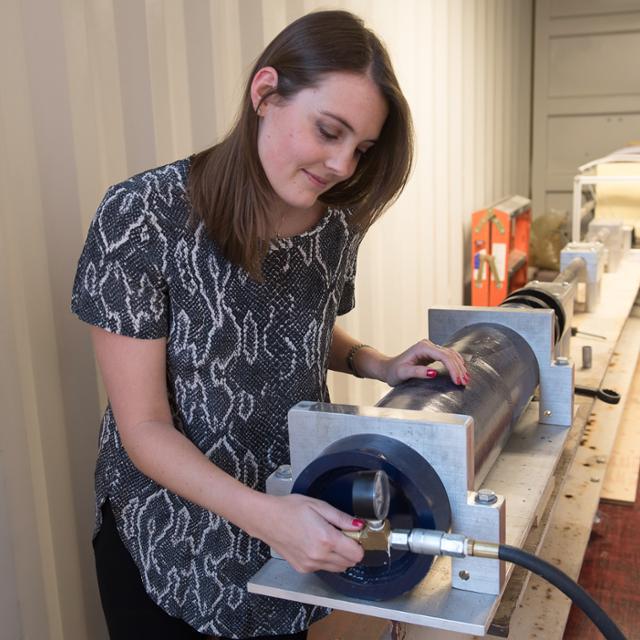 We offer a bachelor's of science degree in engineering with the choice of either an electrical or mechanical emphasis. All programs of study include a fundamental core of courses which provide a strong interdisciplinary background in engineering. They conclude with a three-semester design sequence which is common to students in both emphases.

The programs of study are identical for the first three semesters with an emphasis choice (electrical or mechanical) required prior to the start of the fourth semester. A minimum total of 129 semester hours of TCU Core Curriculum requirements, engineering program requirements, and associated requirements are required for the BS degree in engineering.

The engineering program is based on a strong fundamental background in mathematics and basic science. Program requirements consist of 64 credit hours of engineering courses. This includes 43 semester credit hours in the engineering core and 21 semester credit hours in an engineering emphasis.
Electrical Emphasis 4-Year Sequence Mechanical Emphasis 4-Year Sequence
Transfer Students
A degree plan will be prepared for each transfer student during the student's first semester of enrollment at TCU. The application of previous coursework to an engineering degree at TCU is based upon equivalency of content with TCU courses. All engineering emphasis courses must be completed at TCU, and a maximum of 15 semester hours may be applied to the engineering core.  All engineering courses must be from programs that are accredited by the Engineering Accreditation Commision of ABET, https://www.abet.org, unless otherwise pre-approved.

After enrolling at TCU, all students must receive prior written approval for any credit to be transferred to TCU. The approval process is initiated by completing an Academic Action Form. Approval must be obtained from the Chair of the Department of Engineering and from the Dean of College of Science & Engineering.